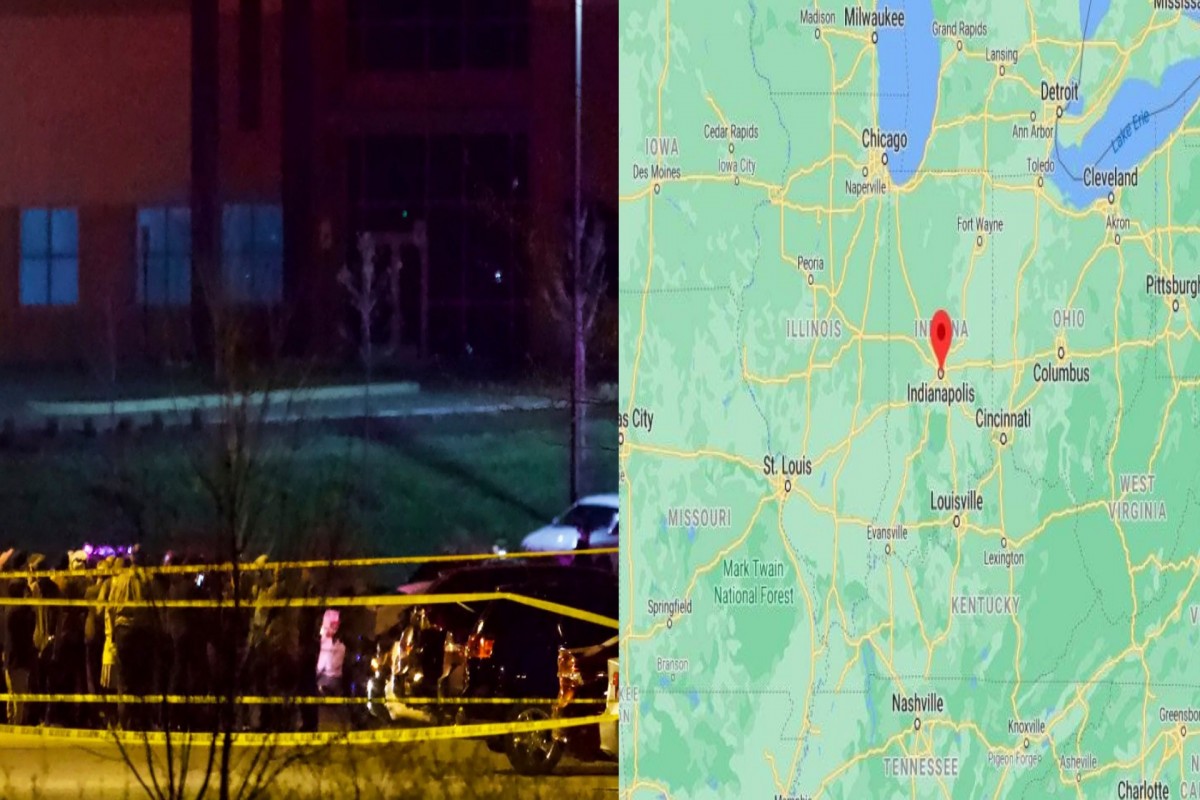 Gunman Kills 8 in shooting at FedEx facility in Indianapolis. Another mass shooting has occurred once again in the U.S. Thursday evening April 15th, 2021. Police officers  responded to the FEDEX  warehouse facility just  after 11 p.m. following reports of gunshots. Arriving at the scene it was discovered there was an active shooter.
The Indianapolis Metropolitan Police Department said in a statement, ,eight people were pronounced dead at the scene. It is believed the gunman shot himself making the total of nine dead at the scene. The police also stated as preliminary information from evidence at the scene is that the alleged shooter has taken his own life," police said.
NEW VIDEO: TEARS OF JOY AND RELIEF AFTER LEARNING THEIR LOVED ONES ARE ALIVE AND SAFE.#FEDEXMASSCASUALTY pic.twitter.com/VIFSL3BlPU

— Darius Johnson (@DariusJohnsonTV) April 16, 2021
Police also reported that  there are five others with injuries "consistent with gunshot wounds" were transported to local hospitals for treatment, and two victims were treated at the scene."  Five were in stable condition.
The authorities have not yet  confirmed the gunman's identity, as well as the victims. They are not sure if the gunman  was a FedEx employee, Indianapolis Deputy Police Chief Craig McCartt said.  He stated they are looking at a  potential home for the gunman, and that it was being searched.
Families of the victims have not yet been notified. Police are still investigating the crime scene. It has been reported that FEDEX employees give up their phone when entering the facility for work.
This is a developing story and some of the statements mentioned today may not be accurate. Please check back as we update any news on this horrific story about gun violence in America.
"With less than 12 hours since the shooting, it would be premature to speculate on that motivation," FBI Special Agent Paul Keenan told reporters during a press conference.
"He got out of his car and pretty quickly started some random shooting outside the facility," McCartt said. "There was no confrontation with anyone that was there. There was no disturbance. There was no argument. He just appeared to randomly start shooting, and that began in the parking lot."
Update as of 12:29 Pacific Time- President Biden called the shooting "the latest in a string of tragedies" and has ordered flags to be lowered at half-staff at the White House, public buildings and grounds, embassies,  and military posts .  VP Kamala Harris also made a statement- "Yet again we have families in America that are grieving the loss of their family members because of gun violence," she told reporters Friday. "There is no question this violence must end and we are thinking of the families that lost their loved ones. And the president will speak later about the case.
Authorities have identified the suspected gunman as 19-year-old Brandon Scott Hole who was a former employee of FEDEX. The shooting rampage began outside in the parking lot and then the shooter proceeded to shoot inside the building.