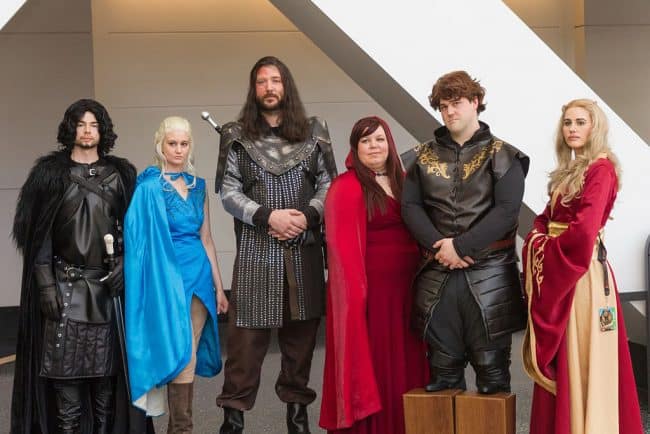 George R. R. Martin's prequel that chronicles the happenings before the Game of Thrones is set to be adapted by HBO and is in early stages of development according to Variety. Though initial casting: writing or acting has not yet started, the TV adaptation is scheduled to appear in 2022.
R. R. Martin, the 72-year-old American GoT writer, has written a trilogy of novellas called the Tales of Dunk and Egg. They include the following: The Hedge Knight published in 1998, The Sworn Sword published in 2003 and The Mystery Knight published in 2010.
These novellas chronicle events set hundred years before the happenings that take place in A Song of Ice and Fire and was published together as A Knight of the Seven Kingdoms.
The first season could have 10 episodes. The writing will begin in January, while the casting will be deferred to July. Only one cast member, Paddy Considine, has been confirmed. He will continue to portray the role of King Viserys Targaryen in this series as well.
The prequel was first reported by Deadline. It said that it would be a collaboration between the series creator and Colony co-creator Ryan Condal, with inputs from Michael Sapochnik.
Jason Kilar, Warner Media CEO, recently released a statement detailing the company's collaboration with HBO Max last month. He had also shared updates about the filming of this series. He had mentioned that the principal photography would begin in a few months.
Although the show would have a similar set, depicting the same world of the original, there will be conceptual changes as it is a prequel that is dated 300 years before the original. The series will showcase the journey of the House of Targaryen as it rises to power in Westeros.
Game of Thrones fans now have two series to look forward to, in 2022, the first being the House of Dragon, followed by Tales of Dunk and Egg.