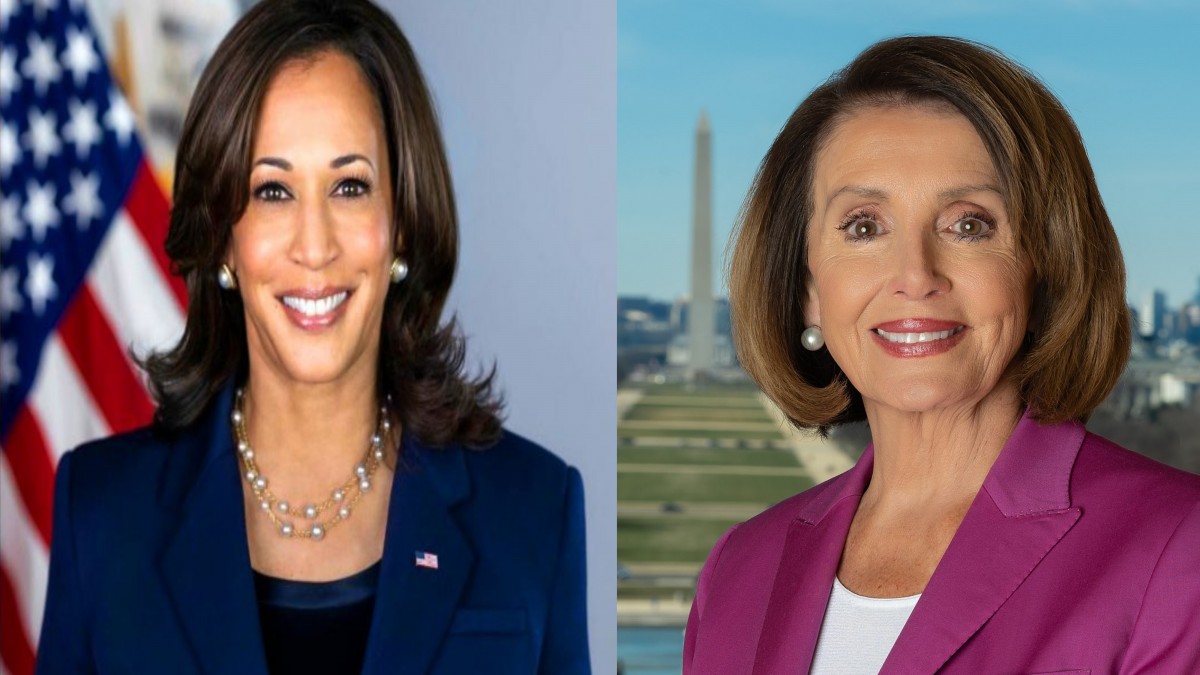 Wednesday April 28 will go down in the annals of U.S. history as the day when two women shared the stage with a U.S. President as he addressed Congress. President Biden addressed Congress late Wednesday night flanked by Kamala Harris the Vice President and Nancy Pelosi, the House Speaker. Biden whispered "about time" as he joined them on the rostrum and his words were picked up by the microphones.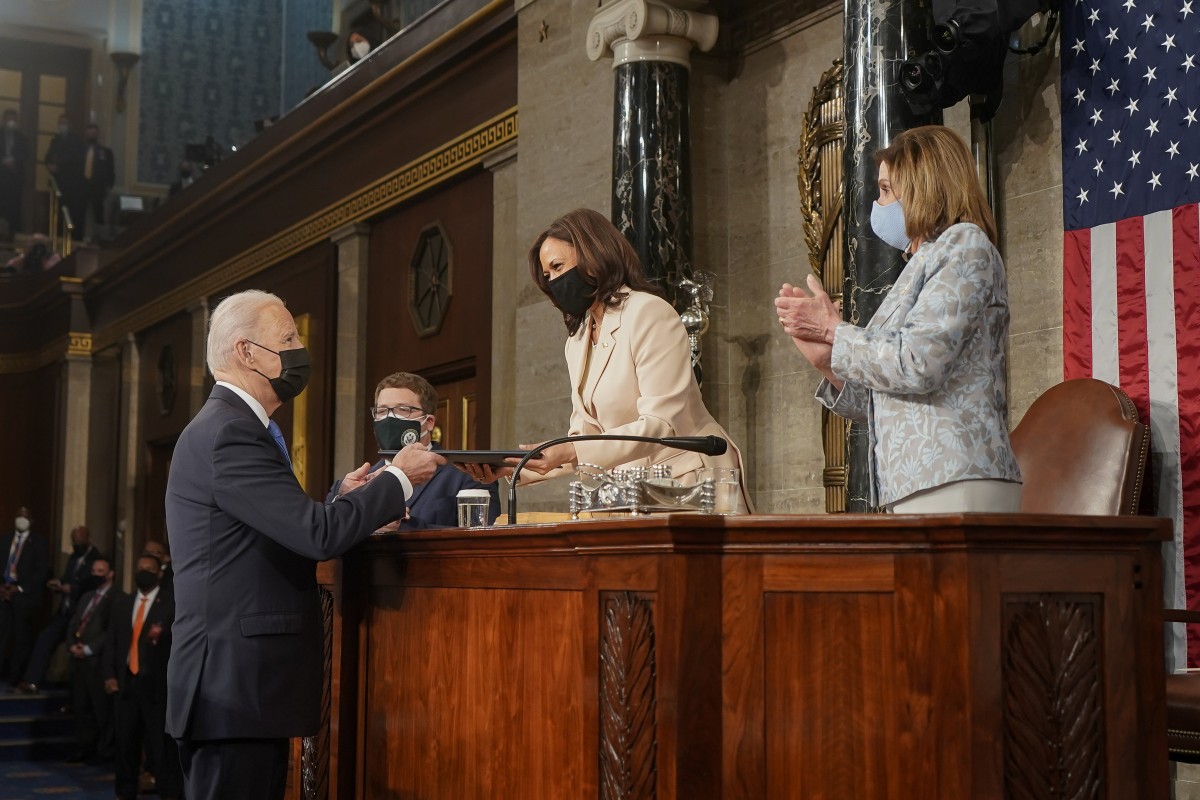 Biden began his speech saying "Madame Speaker, Madam Vice President." He also said that no president in the history of the nation has begun his speech with these two words and "it's about time." This was greeted by huge bipartisan applause.
President Biden kicked off his address to a joint session of Congress with a string of words that no American president has ever said before in that setting: "Madam Vice President and Madam Speaker."

See more here: https://t.co/3AmCB8gg6o pic.twitter.com/hrBf3YNrRg

— The New York Times (@nytimes) April 29, 2021
One more first in the history of the nation is that two women are first and second in line of a presidential succession. This is another unprecedented occurrence.
Nancy Pelosi was the first female speaker during the presidency of Bush. The 81-year old veteran also sat behind Trump and is famously remembered for ripping her copy of his speech in 2020. In 2021, she sits behind a president who shares most if not all her values and dreams for a better America.
Kamal Harris created history by becoming the first Vice President of Asian-American descent. A former governor of California, Harris initially made an unsuccessful bid for presidency but later accepted Biden's offer to stand with him as Vice President.
When asked by reporters about the significance of the session as this was the first time two women were seated behind a president of the nation Harris answered "normal," but Pelosi was enthusiastic. Nancy Pelosi told MSNBC news that it was pretty exciting and that it was wonderful to create history. She earlier said the same words that Biden said later on the same day. She said "It's about time."