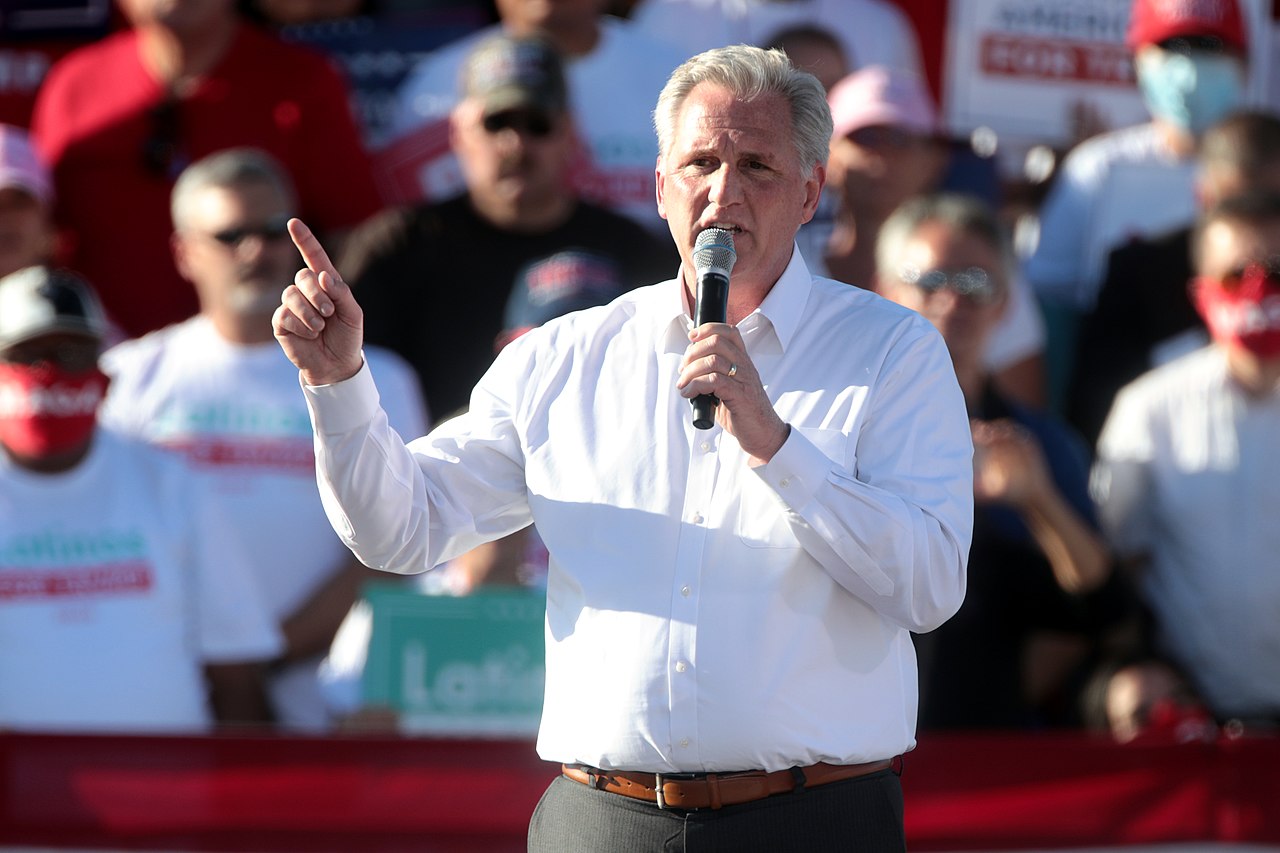 After weeks of fighting among Republican legislators to unite behind the bill, which would strengthen House Speaker Kevin McCarthy's negotiating position with the White House, the House voted to approve the measure to raise the nation's debt ceiling on Wednesday.
After spending the night discussing concerns raised by numerous GOP lawmakers, Republican leaders decided to drop the plan's initial goal of repealing tax credits for ethanol production. This led to the bill's passing. That clause was eventually dropped. The nation's borrowing power will increase by $1.5 trillion under the House GOP bill, or until March 2024, whichever comes first. It restores the majority of government programs' funding levels to their levels from two years prior. The legislation caps the annual increase in federal spending at 1%.
Organic Greek Vitamin Bottles. Hydrogen Alkaline Generator Water + Filter 4 in 1 Design 500mL (16.9 FL OZ)
Repealing roughly $71 billion in funding Congress is giving the IRS to modernize its technology and increase hiring was one of the first acts of the House Republicans' majority rule.
The bill would cap federal discretionary spending at $1.47 trillion for the upcoming fiscal year and permit only 1% yearly increases after that, significantly less than the average annual rate of inflation. The amount spent on Social Security and Medicare will not be impacted by the House GOP measure. About two-thirds of all federal spending is classified as required spending. The legislation would cancel all unobligated COVID relief funds from six laws passed between 2020 and 2022. According to the CBO, the revisions would result in a $30 billion decrease in spending over the following ten years. That is less than 1% of the sum of the six bills.
The GOP-backed proposal, which narrowly passed by a vote of 217 to 215 with four Republicans voting against it, mandates that low-income Americans who get federal benefits work longer hours or risk having their payments completely terminated. The Democratic-controlled Senate is unlikely to approve the proposal.
Here's why I voted against the Republican debt limit increase yesterday: pic.twitter.com/e9TlJ5wL2X

— Rep. Matt Gaetz (@RepMattGaetz) April 27, 2023
The legislation, which is doomed to failure in the Democratic-controlled Senate, is primarily intended to support Republicans' efforts to bargain with Democrats as the nation gets closer to its default deadline, which could happen as early as July 2024.
The foundation of the plan mirrors a number of demands made by a group of hardline GOP legislators who rejected his election as speaker in January and demanded assurances about how to approach debt limit negotiations. After five days and 15 votes, many of his opponents supported his campaign or abstained after McCarthy vowed not to let the House vote on a measure to increase the nation's borrowing ability without cuts to federal expenditure.
14k White Gold 1/4 Carat Princess 4 Prong Solitaire Created Diamond Stud Earrings 4mm
Four Republicans—Ken Buck of Colorado, Andy Biggs of Arizona, Tim Burchett of Tennessee, and Matt Gaetz of Florida—voted against the measure in the final vote, which resulted in a 217–215 margin. Only four votes separated McCarthy from winning the poll.
In other news, on Thursday, Senate Republicans blocked a proposal that would have the Equal Rights Amendment (ERA) to be included into the Constitution. A motion to continue was denied cloture by a vote of 51 to 47 senators, falling short of the required 60 votes.
Celebrity News Update. Premier Jewelry designer and manufacturer fashion house ParisJewelry.com has started manufacturing a new custom line of celebrity jewelry designs with 30% Off and Free Shipping. Replenish Your Body- Refilter Your Health with OrganicGreek.com Vitamin Bottles, Vitamins and Herbs. Become a WebFans creator, a community for people and photographers to share their photos, images and digital content with the world.
Speculation Rises as US Deadline to Raise $31.4 Trillion Debt Ceiling Approaches