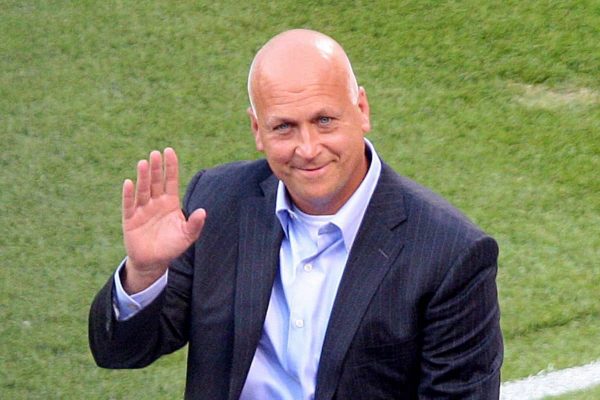 Former MLB legend and Hall of Famer Cal Ripken Jr. says he was able to beat prostate cancer in a matter of weeks!
The 59-year-old told reporters Thursday he was diagnosed with the disease way back in February, but thankfully, he says he's been cancer-free since March surgery.
"The cancer was all contained in the prostate, they did a pathology report afterward and confirmed that that was the case," Ripken Jr. said.
"I've since had a three-month test to see if my PSA was undetectable and it was, so we can make a case that all the cancer was contained and it's all out now."
Ripken Jr. says he was initially going to keep everything private … but after realizing going public with his experiences could help others have similar success with the illness, he let it "slip out.""I wouldn't say the Iron Man contributes to it, but I was the kind of person who was thinking, 'OK, I'll just keep this a secret,'" Ripken Jr. said.
"But the longer you deal with it and you understand the outcome has been favorable and positive, the reason I'm letting it slip out now is I want to use the opportunity to help other people who struggle with that decision and encourage other people to go get their regular exams, get their tests."
Ripken Jr. — who says he didn't need any chemotherapy or radiation treatments — says he's feeling great now … adding everything was "caught early and contained."
Calvin Edwin Ripken Jr.(born August 24, 1960), nicknamed "The Iron Man, for his durability, was a Major League Baseball player who spent his entire career playing 21 seasons with the Baltimore Orioles(1981–2001). Ripken compiled 3,184 hits, 431 home runs, and 1,695 RBI's, and he won two Gold Glove Awards for his defense. He was a 19-time All-Star and was twice named American League Most Valuable Player.
Ripken holds the record for most consecutive games played, 2,632, surpassing Lou Gehrig's streak of 2,130 in 1995, that had stood for 56 years and that many claimed unbreakable. In 2007, he was elected to the National Baseball Hall of Fame in his first year of eligibility with 98.53% of votes, the sixth-highest election percentage ever.
Ripken who wore #8 also won the Rookie of the Year Award in 1982 and a World Series Championship the following year in 1983. He was not only admired by baseball fans all over the world, but his teammates & peers looked up to for his consistency, leadership, and tireless work ethic.
Ripken is a best-selling author and the President and CEO of Ripken Baseball, Inc., whose goal is to grow the love of baseball from a grassroots level. Since his retirement, he has purchased 3 Minor League Baseball teams. He has been active in charity work throughout his career and is still considered an ambassador of the game, while residing in Annapolis, Maryland with his wife Laura.