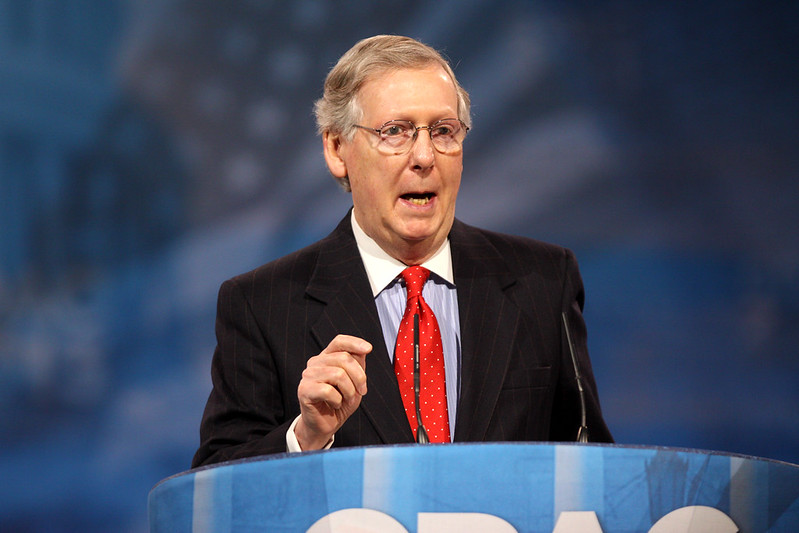 On Friday, Senate Republicans blocked the bill passed by the House to set up a commission to investigate the January 6, insurrection where pro-Trump protesters stormed the Capitol. Most of the Republicans are worried that a commission would continue into the next year and potentially affect their midterm chances. Some Republicans have also tried to dismiss the insurgency as if it never took place, while the Democrats are looking for a bipartisan commission to reiterate the role that the former president Donald Trump played in inciting his followers, without bias.
Both the parties had called for a 9/11-style commission, immediately after the riot. However, Republicans backed down from their earlier position as both the Minority Leaders in the House and Senate — Kevin McCarthy and Mitch McCarthy are rallying around the former president. The optics of the January 6 riot is an event that they are trying to avoid bringing attention to the midterms in 2022. Kevin McCarthy has reportedly made a few visits to Trump when he was at Mar-a-Lago, as he is looking for his support as Majority Leader, if the Republicans turn the House.
There were indications that the majority of the GOP would vote against the commission, as Mitch McConnell already made it clear with his hardline statements on Thursday. The family of Brian Sicknick, the Capirol officer who died on duty during the riots tried to lobby the Republicans but few of the GOP were ready to meet the family.
The Senate voted 54-35, six votes short of the required 60. The Republicans who supported the advancement of the bill were
Bill Cassidy — Louisiana
Susan Collins — Maine
Lisa Murkowski — Alaska
Rob Portman —Ohio
Mitt Romney — Utah
Ben Sasse — Nebraska
Republican Senator Patrick Toomey (R-Pa.) could not vote as he was away from Congress due to a family commitment. However, he released a statement saying that he would have supported the bill.
Senate Majority Leader Charles Schumer (D-NY) asked the Republicans if Trump's "big lie" would be dispelled if they voted for a bipartisan commission and if all the misinformation would be rebutted by a bipartisan commission. He also indicated that there might be another vote on the bill. The likelihood of an independent commission is now remote, but the Democrats can still decide on a select committee thought this could be called partisan.
Photo-Gage Skidmore