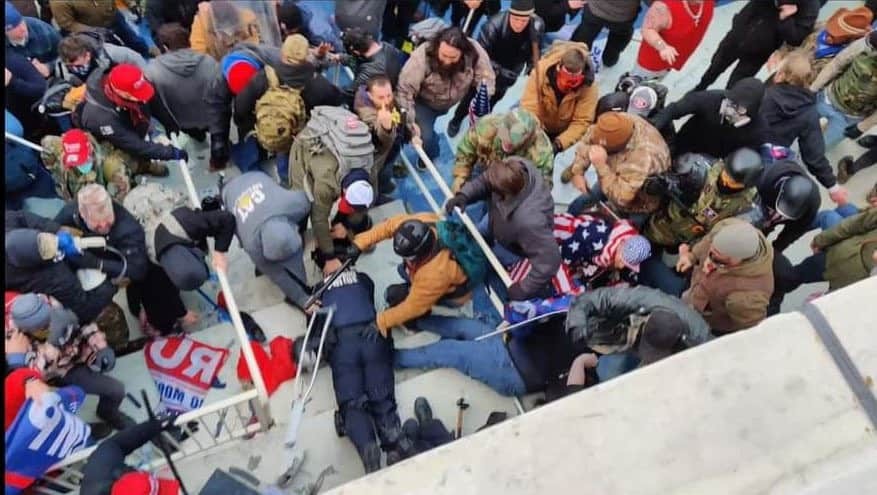 A bipartisan Senate report mentions several new details about failures of security at several levels including intelligence failure, miscommunication as well as ignoring warnings which led to the January 6 attack. The word insurrection was not used as it could not pass the bipartisan language required. Former president Donald Trump's role has not been examined in the report.
Sources told CNN that members of both the Senate Homeland Security committee and the Rules committee had to support the report. So, it was essential that the words used would be acceptable and hence the word insurrection could not be used.
An aide also told reporters that they did not look into the Trump's role in the attack. They also did not look at the origin of the attack or the groups or individuals who participated in the attacks.
The aides did mention that despite inklings of violence, law enforcement thought that previous MAGA rallies had been peaceful, and they expected that there could be clashes among groups in the rally but not against a building.
They also said that some people in the Capitol intelligence unit were aware of the potential for violence but not everyone was aware as there had been no specific or credible intelligence about the imminence of an attack.
The committees also said that they got some information from the DHS and the FBI and most of the information was from the Capitol Police. Some information was also got from public hearings, private hearings, and interviews.
The report had a narrow scope. Senate Majority Leader Chuck Schumer has said that the report did not go far enough but the Democrats have already faced almost total opposition from the Senate when they tried to form a bipartisan commission in the lines of 9/11 and the possibility of getting 60 votes for such a commission is still difficult.
However, the senate report did highlight the need for reforms and improvements in law enforcement agencies and the Capitol Police. It also reported the bravery of the officers inside who were heroic despite being outnumbered and lauded their ability to take the Capitol back.