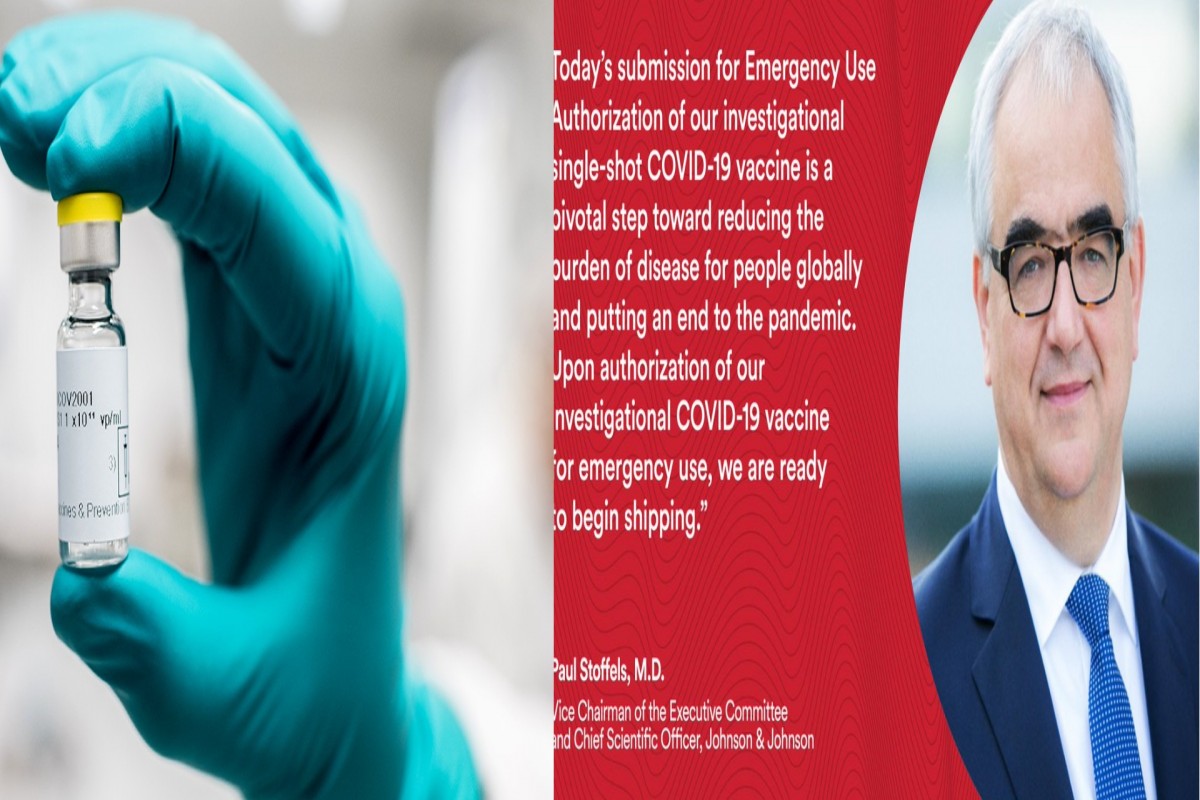 The US Food and Drug Administration issued a report that  the Johnson & Johnson Covid-19 vaccine has met the requirements for emergency use authorization.
The efficacy of the Johnson & Johnson vaccine against moderate to severe/critical COVID-19 across all geographic areas was 66.9% at least 14 days after the single dose vaccination and 66.1% at least 28 days after vaccination, a new analysis meant to brief the FDA's Vaccines and Related Biological Products Advisory Committee said.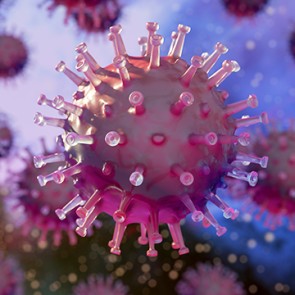 On February 4, 2021, Janssen Biotech, Inc. (the Sponsor) submitted an Emergency Use Authorization (EUA) request to FDA for an investigational vaccine intended to prevent COVID19 caused by severe acute respiratory syndrome coronavirus 2 (SARS-CoV-2). The vaccine, known as Ad26.COV2.S, is a replication-incompetent adenovirus type 26 (Ad26) vectored vaccine encoding a stabilized variant of the SARS-CoV-2 S protein. The proposed use under an EUA is for active immunization to prevent COVID-19 caused by SARS-CoV-2 in individuals 18 years of age and older. The proposed dosing regimen is a single intramuscular injection at the dose level of 5×1010 viral particles (vp) Source: FDA.gov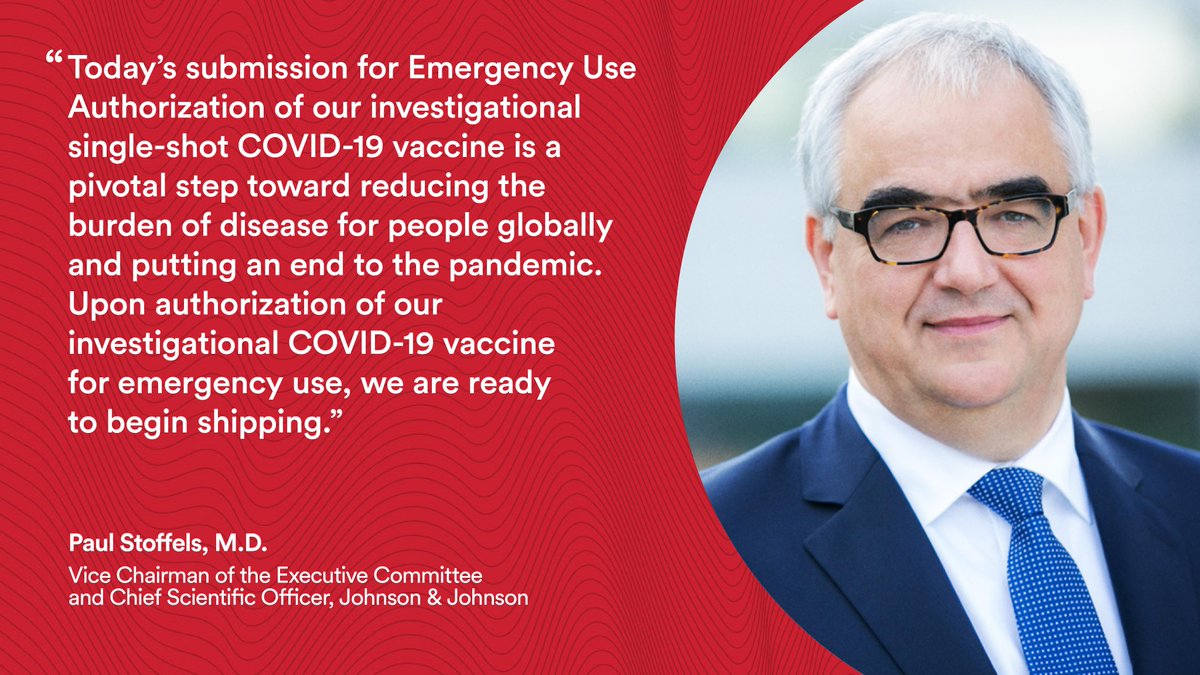 On Friday , the Vaccines and related Biological Products Advisory Committee, an independent group of FDA advisors will review the documents and make a recommendation about whether the COVID-19 vaccination should be authorized.
The FDA said that it has reviewed the data for the vaccine and determined it is "consistent with the recommendations set forth in FDA's guidance Emergency Use Authorization for Vaccines to Prevent COVID-19."
U.S. states, including Maryland, could begin to get allocations of Johnson & Johnson's COVID-19 vaccine as early as next week Gov. Larry Hogan said Tuesday.
The FDA said that it has reviewed the data for the vaccine and has determined that it is "consistent with the recommendations set forth in FDA's guidance Emergency Use Authorization for Vaccines to Prevent COVID-19."