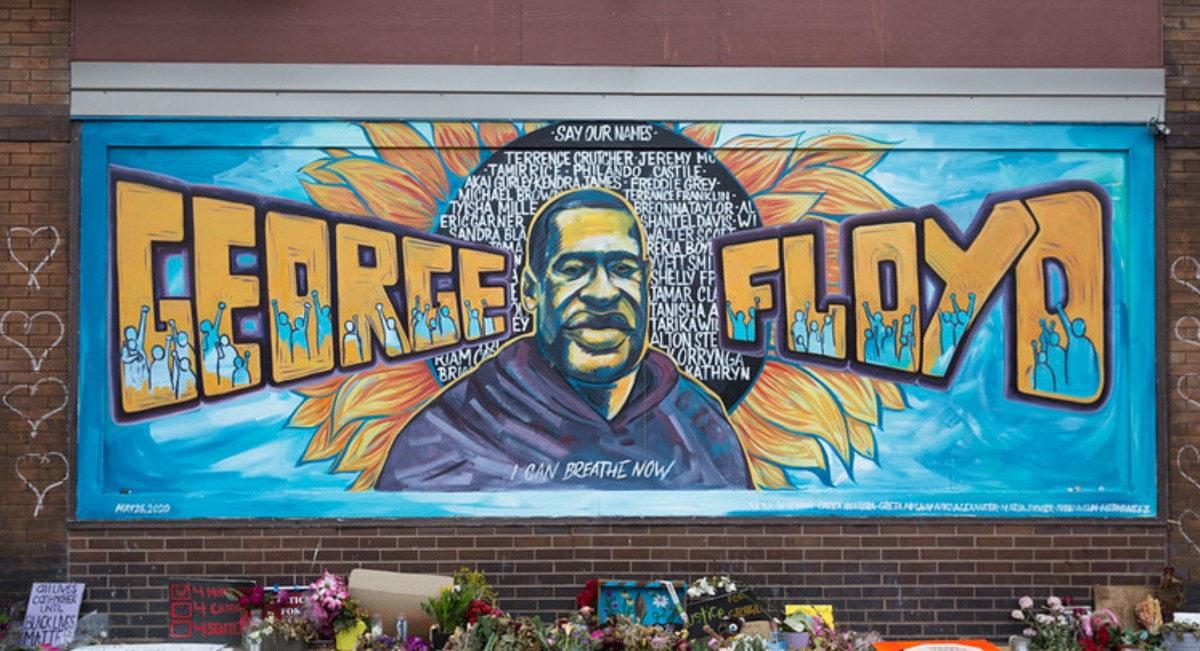 Former Minneapolis officer Derek Chauvin, who held a knee down on George Floyd's neck for more than 9 minutes and 29 seconds has been found guilty on the following three counts.
Second-degree unintentional murder means causing death without intent by committing a felony.
Second-degree manslaughter is causing death by unreasonable risk.
Third-degree murder means causing death by an "eminently dangerous" act, showing a "depraved mind."
Peaceful protests are happening all around to speak for justice being served. This case has set a precedence for justice for black and brown Americans and for all of those who suffered unjust within the criminal justice system.
President Biden stated today in a press conference "This verdict was just too rare. " Those- the witnesses that caught this event on video with their cell phones should be commended. It's about what we must do in his memory. This is what can change the world." The verdict is a step forward. And while nothing can ever bring George Floyd back, this can be a giant step forward on the march towards justice in America."
Al Sharpton along with the Floyd family led a prayer following a press conference after the verdict was reached in Hennepin County court after 4 p.m. "Let's lean into this moment and let's make sure that this moment will be documented for our children as they continue on the journey to justice knowing that the blood of George Floyd will give them a trail to find a way to a better America," Crump, Floyd's family said.
Attorney General Keith Ellison said at a press conference Tuesday afternoon. George Floyd mattered. He was loved by his family and his friends," "But that isn't why he mattered. He mattered because he was a human being. And there is no way that we can turn away from that reality."
The sentencing is about two months away as Chauvin agreed with his attorney to let the Judge Cahill decide the sentencing instead of the jury. "If they find aggravating factors the judge could go all the way up to the statutory maximum, which for count one is up to 40 years, count two up to 25 years, and count three up to 10 years," attorney Joe Tamburino told WCCO.
There will be a trial in August 2021 with the three officers  who were involved are charged with aiding and abetting.
We will never forget  when George Flyod's daughter said, "Daddy changed the world".
Photo Credit Lorie Shaull
Today's verdict affirming Derek Chauvin's responsibility for killing George Floyd is the right outcome in this trial, but it is not justice.

Congress must pass the George Floyd Justice in Policing Act to help end this cycle of violence.

My full statement ⬇️ pic.twitter.com/cZ11249elY

— Senator Reverend Raphael Warnock (@SenatorWarnock) April 20, 2021
Today, a jury did the right thing. But true justice requires much more. Michelle and I send our prayers to the Floyd family, and we stand with all those who are committed to guaranteeing every American the full measure of justice that George and so many others have been denied. pic.twitter.com/mihZQHqACV

— Barack Obama (@BarackObama) April 20, 2021