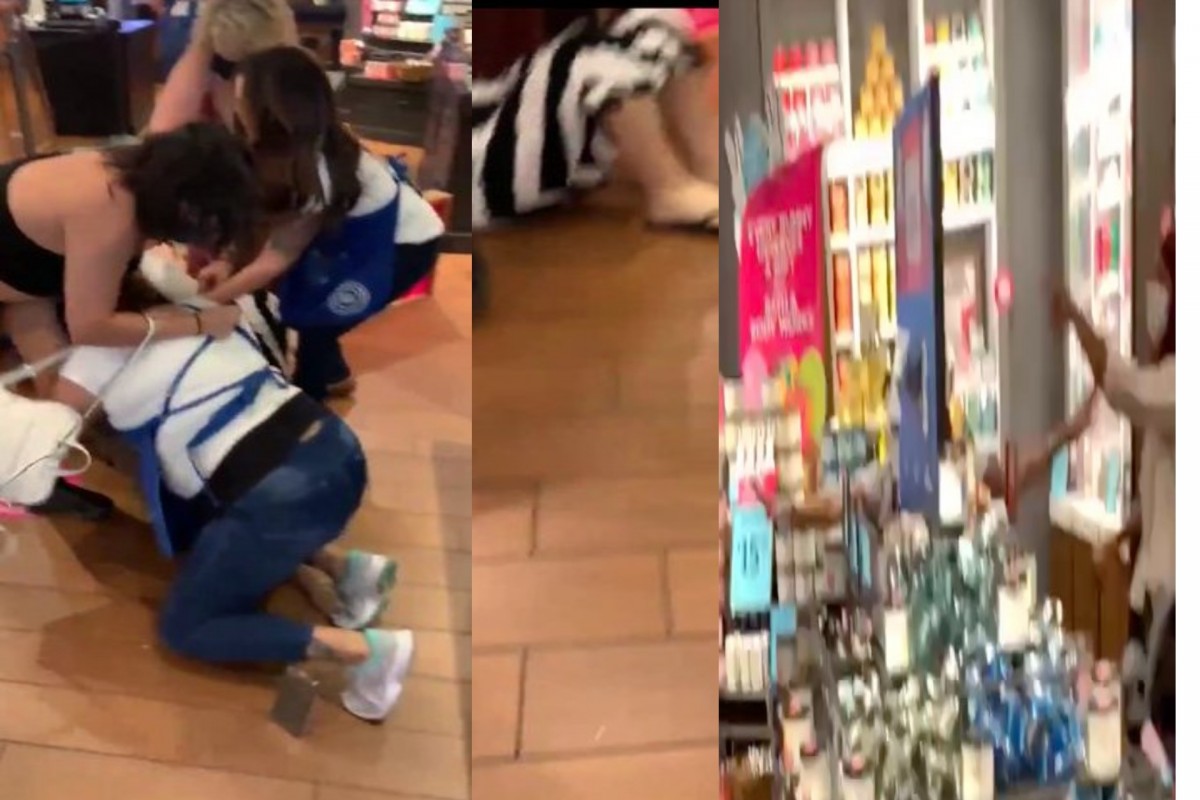 A fist fight and body slamming  involving multiple people erupted at a Bath & Body Works in Arizona, involving customers and employees in  the store.
Arizona, Scottsdale PD told TMZ that two women were criminally charged in connection to this incident, but wouldn't say which ones or what the charges were. We're told a preliminary investigation shows the whole thing started because somebody cut in line, and SPD insists this had nothing to do with race or mask-wearing.
[videopress 4pVFOx9N]
The exchange got heated after one woman got too close to another woman "who had a child with her," said Genevieve Denslow, who shared a video of the fight with The Arizona Republic.
"I was shopping and heard all the arguing so I went to that part of the store. The lady in black threw a bag at the African American lady and then that's when all the pushing and hitting started."