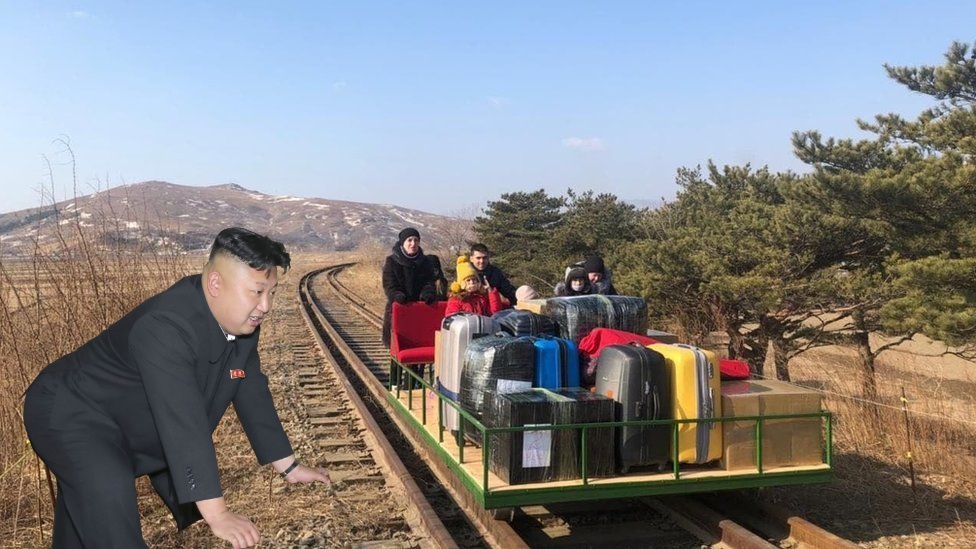 Eight Russian diplomats and family members – the youngest of them a three-year-old girl – have arrived home from North Korea on a hand-pushed rail trolley due to Pyongyang's coronavirus restrictions.
Video posted on Russia's foreign ministry's verified Telegram account showed the trolley, laden with suitcases and women, being pushed across a border railway bridge by Third Secretary Vladislav Sorokin, the only man in the group.
Embassy third secretary Vladislav Sorokin was the trolley's "engine", the ministry said, by pushing it for more than 1 kilometre, including across a rail bridge over the Tumen River, which divides the two countries.
Despite months of negotiations with the North Korean government, the trolley was the only approved direct way for the Russians to return home, Foreign Ministry spokeswoman Maria Zakharova told Kommersant FM radio station on Friday.