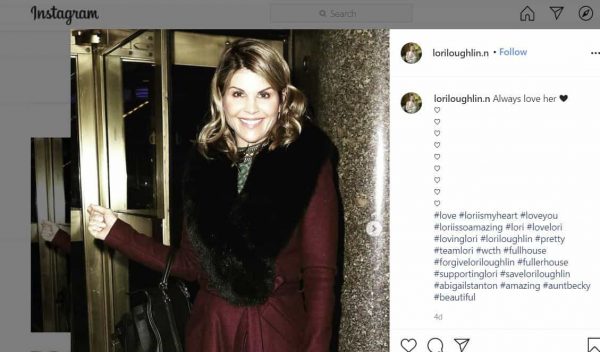 Lori Loughlin is sending out feelers indicating her interest in returning to her acting career. A source told Entertainment Tonight that the actress wanted to return to her showbiz roots. She was looking forward to "getting her life back," after her prison stint which was different from everything she had ever experienced in her life.
Lori Loughlin and her husband had been imprisoned for falsifying photos to get their children admitted to the University of Southern California. They tried to get their children recruited into the crew team though neither of the children had ever participated in the sport.
After exhausting several legal options, the couple finally pleaded guilty. She received a two-month prison term, a fine of $150,000, which has been paid, 2 years of supervised release and 100 hours of community service. She was released on December 28, 2020. Her husband received a five-month sentence, $250,000 as fine, 2 years of supervised release and 250 hours of community service.
The source said that Lori would love to start working again but she is scared that people won't work with her. The source added that the actress "had her team put out feelers."
The insider said that Lori Loughlin said that she was relieved to be at home with her daughters and that they missed her husband and their father Mossimo Gianulli, who has a few months left behind bars as his prison term was longer. They have two daughters: Olivia Jade, 21 and Isabella Rose, 22.
Photo Instagram