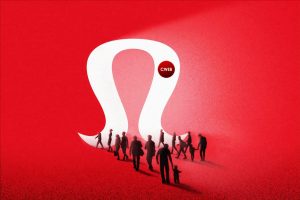 Lululemon Athletica Inc. LULU:NASDAQ announced  on June 29, 2020  it has entered into a definitive agreement to acquire MIRROR, a leading in-home fitness company that creates an interactive workout platform that features live and on-demand classes, in front of a technologically advanced mirror for a purchase price of $500 million.
In home  fitness apps have been extremely popular due to the  global pandemic.
Mirror is an  home app that will compete with Peloton Interactive Inc (PTON:NASDAQ). Peloton reported earnings in May with sales rising 66% from a year ago to $524.6 million. Many gyms have closed so in home apps and hone gym equipment is very popular due to gyms closing across the world.
"The acquisition of Mirror is an exciting opportunity to build upon that vision," McDonald said Monday. He added that the fitness company expects to do more than $100 million in revenue this year, and it will either break even or be slightly profitable in 2021.
Lululemon Athletica Inc (LULU:NASDAQ) closed up in extended Hours  7:02:07 PM EDT 294.35 +4.82 (+1.66%).
According to analysts listed on CNBC, 10 analysts have a strong buy rating,  13 analyst have a buy rating, and 12 analysts have a hold rating.
Director Glenn Murphy made an uninformative buy 13 days ago.
According to Tip Ranks, 27 analysts offering 12-month price targets for Lululemon Athletica in the last 3 months. The average price target is $320.79 with a high forecast of $378.00 and a low forecast of $192.00. The average price target represents an 8.98% increase from the last price of $294.35. Source: Click Here-
Calvin McDonald is the Chief Executive Officer of Lululemon athletica Inc., an athletic apparel company, and serves as a member of the company's Board of Directors. Mr. McDonald is a growth-oriented leader who has a proven track record helping large organizations scale by integrating how brands engage with customers where they shop – in stores, across digital channels, and from their home. Prior to joining Lululemon in August 2018, Mr. McDonald served for five years as president and CEO of Sephora America's, a division of the LVMH group of luxury brands, during a period of double-digit growth. Source