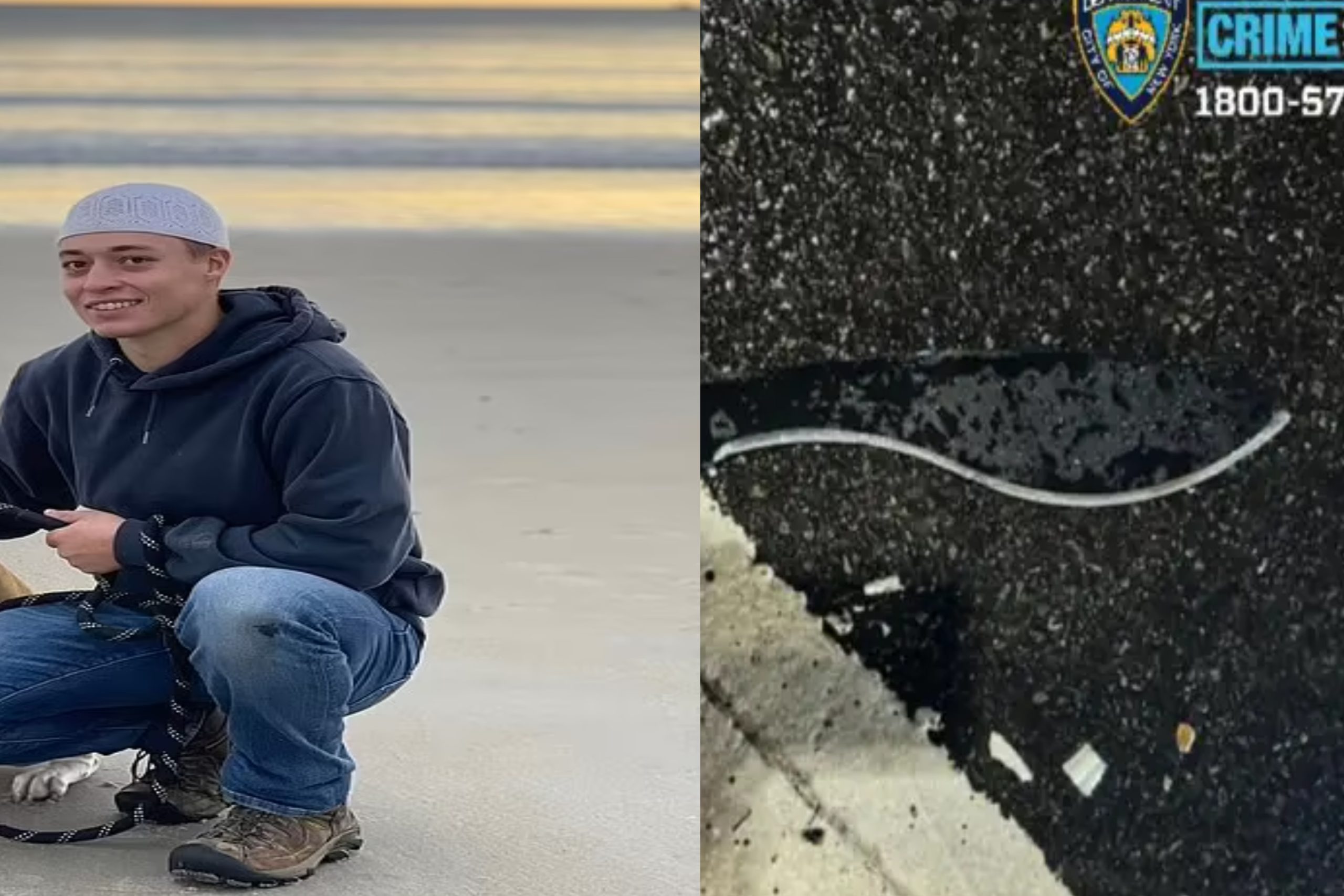 The commissioner of the New York Police Department (NYPD) confirmed that all its three officers were in a stable condition. Earlier, these brave officers were injured when they were attacked by Trevor Bickford 19-year old assailant, during the New Year's Eve celebrations at the Times Square, in New York City. The assailant who has only been identified by his age, as of now, used a machete to attack them.
Watch as Police Commissioner Sewell & Mayor Adams provide an update on a police involved incident in Manhattan. https://t.co/ha11b02Fvq

— NYPD NEWS (@NYPDnews) January 1, 2023
Commissioner Keechant Sewell said that the attack had taken place just after 10 p.m., on Saturday. It occurred outside a Times Square security screening zone located on West 52nd Street and 8th Avenue. The suspect approached a police officer and attempted to hit him over his head, using a machete. He also hit two more officers, following which one of the men in blue fired his service weapon on the assailant's shoulder. The suspect is being treated for his injuries.
19 year-old Trevor Bickford was the suspect in NYC machete attack. pic.twitter.com/nSnlxuLTln

— Laurie🦥 (@Laurieluvsmolly) January 1, 2023
In an early joint new's conference on New Year's Day, officials said that an investigation is being conducted by the FBI, the NYPD and the Joint Terrorism Task Force. The FBI assistant director Mike Driscoll said that there was "no ongoing threat" and it was the action of a "sole individual", according to preliminary investigations.

The FBI assistant director also said that they were jointly working to determine the nature of the attack. No motive has been mentioned, as yet, as the probe is in an early stage.

Some law enforcement sources had identified the suspect as Trevor Bickford. Officials are investigating whether he was recently radicalized as an Islamist extremist, after seeing his online posts.

Each year, thousands of officers are deployed around Times Square, before the iconic New Year's Eve celebrations begin. They use metal wands so that they can screen people for weapons. People are screened at checkpoints and then allowed access to see performances and the midnight ball drop. Large bags and coolers are banned. Barriers are placed in order to prevent attacks by vehicles.

Mayor Eric Adams commended the bravery of the officers. He said that he had spoken to one of the injured officers, who "understood that his role saved lives of New Yorker's today."
Celebrity News Update- Premier Jewelry designer and manufacturer fashion house  ParisJewelry.com  has started manufacturing a new custom line of celebrity jewelry designs with 30% Off and Free Shipping. Replenish Your Body- Refilter Your Health with  OrganicGreek.com  Vitamin Bottles, Vitamins and Herbs.
Boxing Jake Paul-Tommy Fury bout is off again