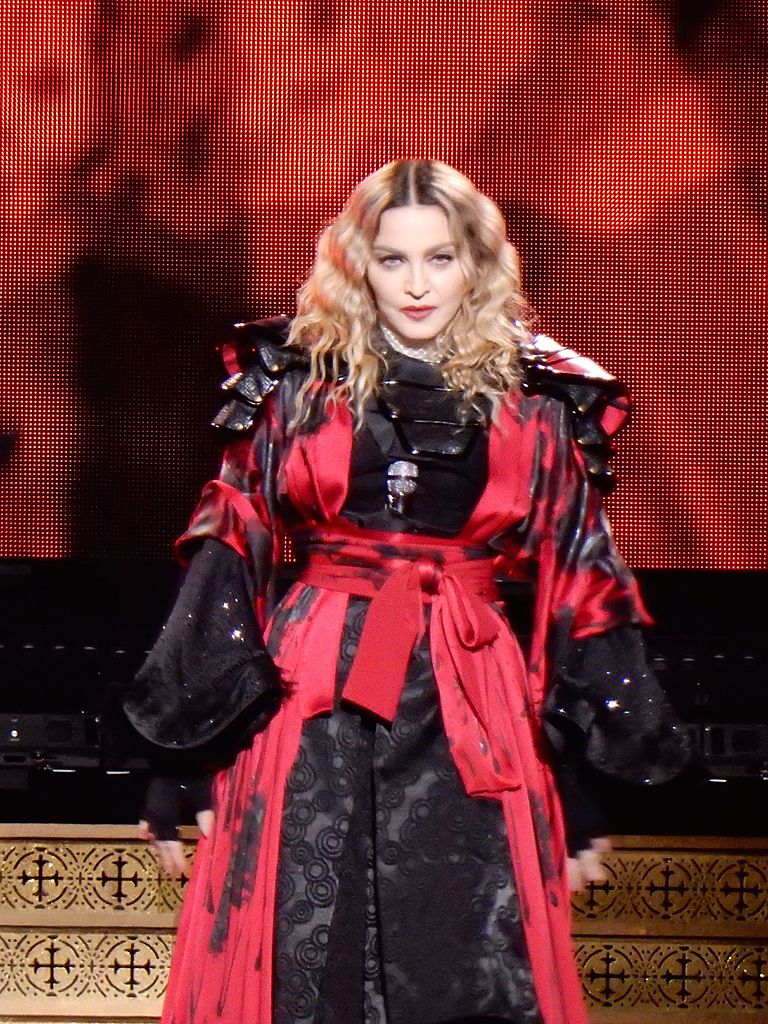 Superstar Madonna recently shared rare footage of family celebrations on Instagram. It was her dad, Silvio Ciccone's 90th birthday. According to PEOPLE she took her six children Lourdes Leon, 24, Rocco Ritchie, 20, David Banda 15, Mercy James 15 as well as the eight-year-old twins — Stella and Estere Ciccone to his vineyard in Michigan for a happy and cozy family celebration. She posted their time at the vineyard in a joyous video which showed quality time spent with him as well as the fun the kids had as they explored their natural surroundings.
The video montage had pictures and short videos of the whole group having fun. It showed
A group photo of dad Silvio Ciccone, Madonna, and the kids
A three-tier cake and wine
Stella and Estere playing in the Ciccone vineyard
The kids spending quality time with Grandpa
Mother and daughter (Madonna and Lourdes) snuggling together
The recently turned 62-year singer said that her father was a survivor who grew up as an Italian immigrant in the US. He had lived through several traumas and worked hard to get everything that he had. She also said that he taught her the importance of hard work and how to earn one's one living. She thanked him and said that it was very special that she and her children celebrated his 90th birthday in his vineyard.
Earlier, she had posted another Instagram video with her dad. In this video he was leading the prayers backstage before a performance. After the solemn words, Madonna apologized to her dad saying that she would now curse and let the words flow…vintage Madonna style. We can see a slight smile on her dad's face as she pumps up her crew before their performance for that concert.
She captioned this video with a heartwarming tribute to her dad as she wished him a "Happy 90th birthday.
Madonna Photo
My father is a survivor growing up as an Italian Immigrant in the US and living thru many traumas but always working hard for everything he had—- He taught me the importance of hard work and earning one's way in life……..Again I thank you. 🙏🏼… https://t.co/M5J6GyLmQ9 pic.twitter.com/Shf7IDmRmC

— Madonna (@Madonna) June 3, 2021