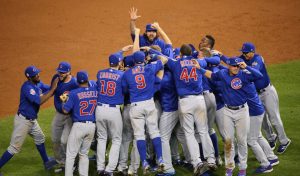 The MLB regular season has fewer games, and the postseason will feature more games. That's how Major League Baseball will operate this year after an agreement was made just before the first pitch of the 2020 season, between the owners and the MLB Players Association for a 16-team Post Season Structure.
The 60-game regular season impacted by the coronavirus pandemic runs counter to MLB's marathon of 162 games. Between that and the entirely regional-based schedules — in which all wins count equally in terms of a particular league's Wild Card chase but not all wins are necessarily created equally, considering the strength of schedule — it makes sense to expand beyond the usual 10-team format.
Here is a guide to understanding the new postseason format for 2020.
How many teams will reach the postseason?
Sixteen — eight from the American League, eight from the National League.
How many rounds will be played?
As has been the case since 2012, there will be four rounds. But instead of a round featuring a sudden-death Wild Card Game with the division winners resting, the format will be as follows:
Wild Card Series (best-of-three, with all games at the higher seed's home ballpark): No. 1 seed vs. No. 8; No. 2 vs. No. 7; No. 3 vs. No. 6; No. 4 vs. No. 5.
Division Series (best-of-five, with traditional 2-2-1 home/road format): Winner of 1-8 vs. Winner of 4-5; Winner of 2-7 vs. Winner of 3-6. Home-field advantage goes to the higher seed.
League Championship Series (best-of-seven, with traditional 2-3-2 home/road format): Winner of 1-4-5-8 vs. Winner of 2-3-6-7. Home-field advantage goes to the higher seed.
World Series (best-of-seven, with traditional 2-3-2 home/road format): AL champion vs. NL champion. Home-field advantage goes to the team with the superior regular-season record.
How will the teams be seeded?
The top three seeds (Nos. 1-3) in each league will go to the three division winners (East, Central, West) in order of record.
The next three seeds (Nos. 4-6) will go to the three teams that finish in second place in their division, in order of record.
The final two seeds (Nos. 7-8) will go to the two teams with the next best records, regardless of division and division standing. Because the first- and second-place teams in each division automatically advance to October, the 7 and 8 seeds are the actual "Wild Card teams."
What if there's a tie (for a division championship or other postseason spot) at the conclusion of the regular season?
All ties will be resolved mathematically. No additional games will be played to break any ties. With an expanded postseason field, there is less incentive to play additional games, and this method allows for a structured schedule that doesn't push the World Series into November.
The first tiebreaker is head-to-head record (if applicable). If that's also a tie, the next tiebreaker is intradivision record. If that's still a tie, the next is record in the final 20 division games (plus one until the tie is broken).
Can the Division Series technically feature zero division winners?
Correct. Every team has to fight its way to that second round.
Will the higher seed be the "true" home team for all three games of the Wild Card Series (i.e. bat last)?
Yes. Having all three games in one location contributes to the expedited schedule and also serves as a reward for regular-season performance.
Will this postseason structure be used in future years?
This format is only in effect for 2020. As with all things related to the pandemic, there is always a chance of scheduling and other changes in 2021. But any temporary or permanent changes to postseason structure must be collectively bargained. The current Collective Bargaining Agreement expires after 2021.
When does the postseason begin?
The best-of-three Wild Card Series will run from Tuesday, Sept. 29, through Friday, Oct. 2. The entire postseason schedule will be announced in the weeks ahead.
Who will broadcast the expanded Wild Card round?
ESPN will televise seven of the eight series. TBS will carry the other.
From what we've learned with the COVID-19 pandemic, things can always change but for now this is how the 2020 post season will play out. From a technical standpoint, this looks good on paper, and will give fans of mediocre teams more to cheer about, because in a 60-game season…well, anything can happen. The MLB Players' Union had to jointly agree on this arrangement with the MLB owners. With the expansion of 16 teams (instead of 10) it gives the owners an opportunity to earn more revenue from television contracts — assuming fans are still not permitted to attend MLB games come October. The MLB Players' incentive is a greater chance of making the playoffs and more earning potential other than their prorated salaries. The 2020 playoff expansion of 16 teams is more than half of the 30 MLB teams. However, this shows "good faith" on the MLB Players' Union for agreeing on this format when they negotiate their new Collective Bargaining Agreement in 2021.
Photo Credit :Wiki