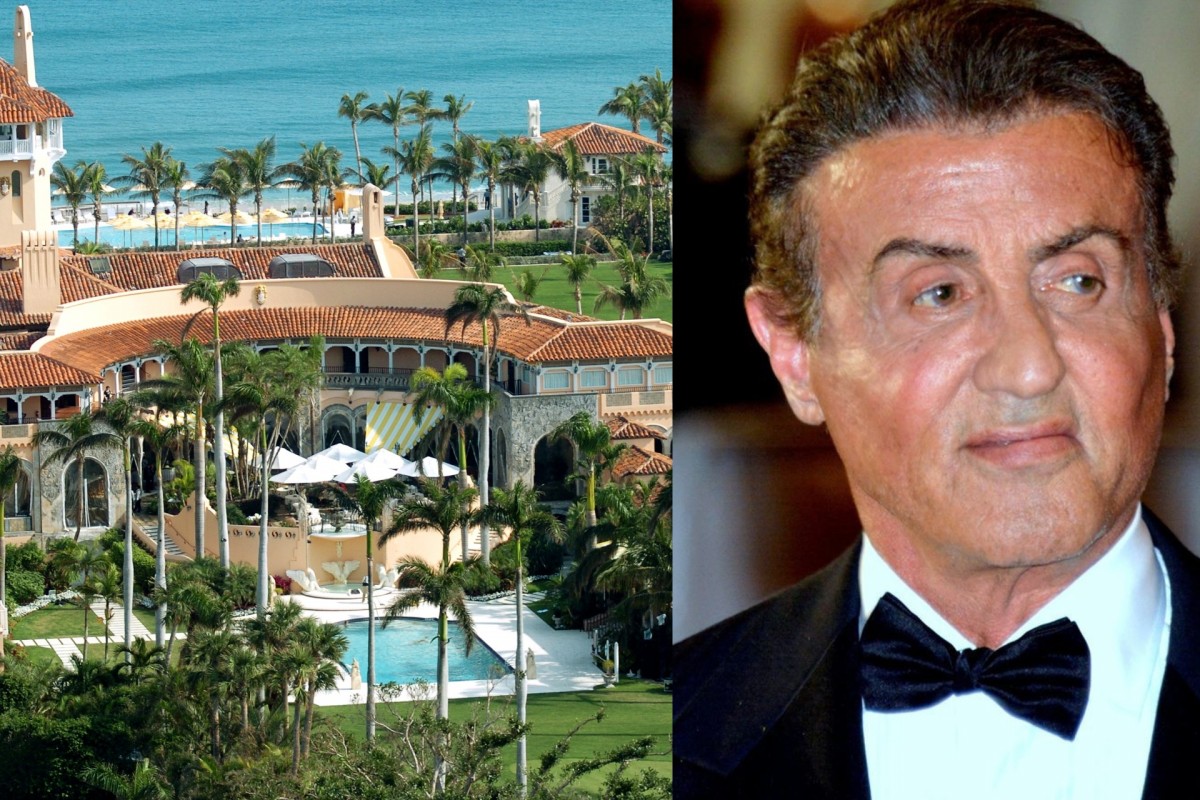 Sylvester Stallone is the latest celebrity to join former president Donald Trump's Mar-a-Lago club in Palm Beach Florida. He was spotted at the club last month.
 The club membership is $200,000.
The 74-year old Rambo star had visited the club as a guest in 2016, when he attended a New Year's Eve party. However, the source said that last month Stallone was at the club in Palm Beach, as a new member. He had posed for pictures with his fellow club members.
Stallone's spokesperson declined to comment when asked about the star's membership of the Mar-a-Lago club.
In December, Stallone had bought a huge property in Palm Beach, Florida. The $35 million property is located close to the club. A listing of the property reveals that it has seven bedrooms. It consists of 13,241 square feet of built-in space. It has 253 feet of waterfront with a dock. The estate also has a sandy beach. The pool pavilion also has an open-air cabana.
Mar-a-Lago has been Trump's retreat. He left the White House and flew to his club in Palm Beach the same morning that the president Biden took the oath of office in Washington DC. There was a lot of debate whether the former president could stay at the club initially but he is well entrenched and his supporters travel there to meet him.
Sylvester Stallone has been seen all across Florida from when he decided to make it his residence. Unlike Palm Beach's celebrity elite, who live mainly behind closed estates, the Rocky star has been seen around town. In February, he took a photograph with a group of deputies from the Sheriff's Office in Palm Beach County. This picture was taken outside the popular restaurant, deli and bakery TooJay's in Palm Beach.
Image Credit Wiki