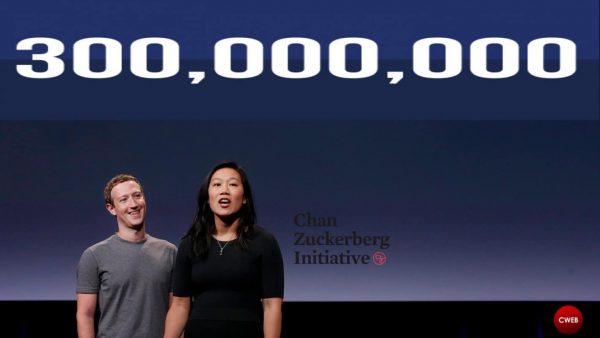 In an effort to help out with the U.S. elections scheduled for November 3rd,  Facebook CEO Mike Zuckerberg and his wife Priscilla Chan are donating 300 million dollars to Help with the Presidential election this November 3rd . "There will be historic levels of voting by mail, and increased need for poll workers and equipment to support contact-free voting," Zuckerberg said.
Priscilla Chan posts from her Facebook page-" Voting is the most important thing you can do to shape the future of this country. With the immense challenges that the pandemic has presented for election officials and systems across the United States, Mark and I are personally committing $300 million to two nonpartisan organizations to help bolster the election infrastructure — and help protect this sacred right.
Local election jurisdictions are working hard to respond to the unprecedented impact that COVID-19 has created. The Center for Tech and Civic Life will use this funding to provide officials with the staffing, training, and equipment necessary to make sure that every voter can participate in a safe and timely way in the election. Support provided to The Center for Election Innovation & Research will go to Secretary of State offices across the country who are working to ensure electoral systems are secure and voters are informed.
We are proud to support the work of organizations and election officials across the country to ensure that — despite this pandemic, more Americans will be able to use their voice to vote. Source: Facebook