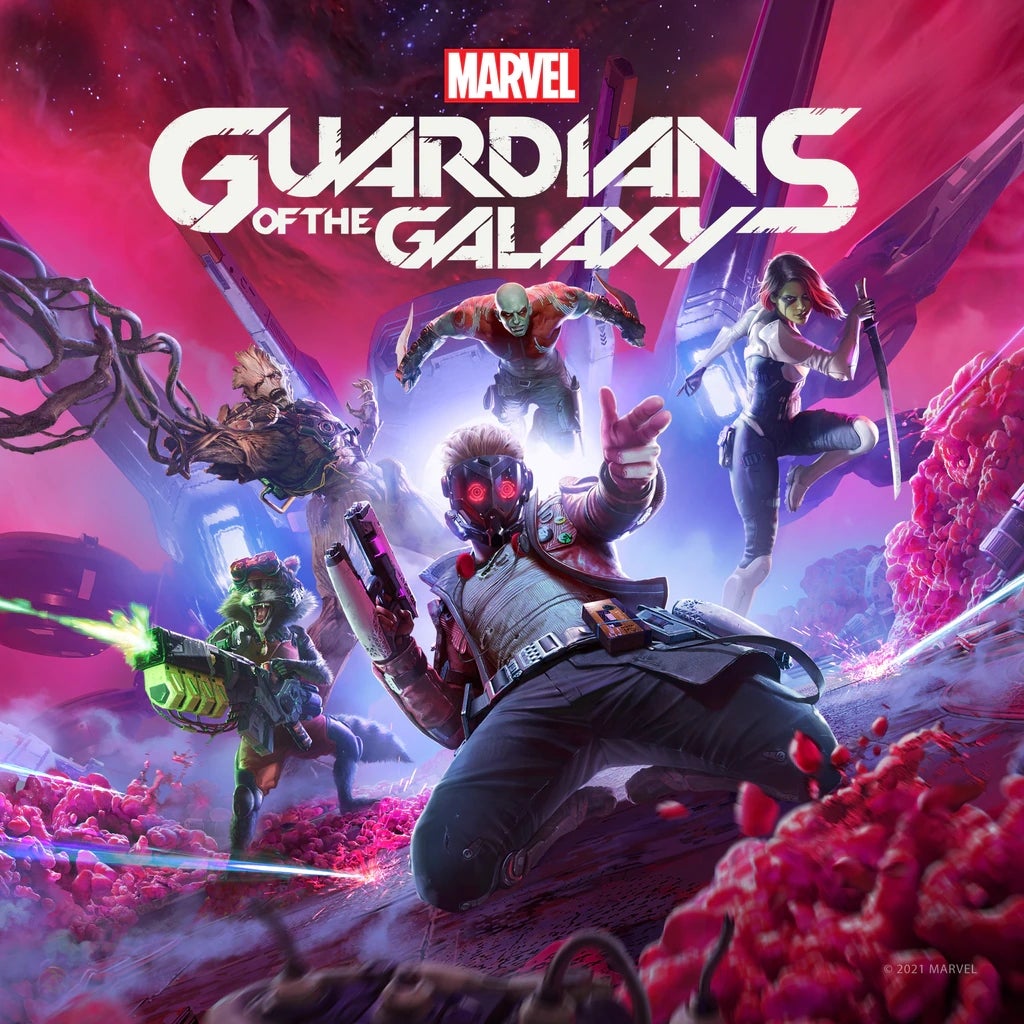 Guardians of the Galaxy is a hilarious, wacky, and irreverent film with lots of love, action, fantastic acting, and endearing characters. I can only assume that many moviegoers will leave the theater laughing till they can't breathe.
James Gunn immediately sets this film apart from the rest of the Marvel Cinematic Universe. It's funny how this franchise went from featuring extraterrestrial spacecraft, talking raccoons, intelligent trees, cyborg assassins, and green ninja ladies to a suit of armor and a man who turns green when he gets angry. This film is just one example of how Marvel isn't afraid to explore the more outlandish aspects of its mythology while presenting its extensive backstory.
Chris Pratt plays Peter Quill/Star-Lord, and the rest of the cast includes Zoe Saldana as Gamora, Dave Bautista as Drax, Vin Diesel as Groot, Bradley Cooper as Rocket Raccoon, Karen Gillan as Nebula, Lee Pace as Ronan, Michael Rooker as Yondu, Sean Gunn as Kraglin, Glenn Close as Nova Prime, and Laura Haddock as Meredith Quill.
OrganicGreek.com Vitamin Bottles. Hydrogen Alkaline Generator Water + Filter 4 in 1 Design 500mL (16.9 FL OZ) for Only $8.99
One of the film's strongest points is its compelling cast of characters. Star-Lord, as portrayed by Pratt, is a rogue like Han Solo, but he actually cares about a lot of people and is hiding some serious mental scars. And it helps that he's a hilarious human being. Saldana's Gamora is more somber than Chris Pratt's Peter Quill, but like Quill, she has a strict code of honor and a tragic history as the daughter of Thanos. Drax is a man of honor, but he's a touch weird; he takes things a little too literally, which makes for some hilarious situations.
One of the film's biggest surprises is how well it humanizes two CGI characters. I adore Bradley Cooper's Rocket despite the fact that he is a sarcastic, narcissistic jerk. His CGI fits in seamlessly, and he appears as realistic as a talking raccoon can. As Groot, Vin Diesel shines. Even though he just says three words throughout the entire film, his facial expressions and tone of voice convey his full range of emotions and character. He has a kinder disposition than Rocket and is motivated both by financial gain and the desire to aid his pals.
Yondu, Peter's adopted father, is another entertaining figure to watch. Although he doesn't have a huge role in this film, he will have one in the sequel. Kraglin, played by Sean Gunn, doesn't appear often either, although he will play a larger role in the sequel. Nebula, Gamora's sister, provides a compelling counterpoint because she, too, has suffered pain at Thanos' hands. Meanwhile, Lee Pace's Ronan the Accuser is a ruthless, ferocious megalomaniac looking to make a bargain with Thanos by stealing a priceless artifact. Speaking of, Thanos, played by Josh Brolin, makes a longer cameo here than he did at the end of The Avengers.
The fact that you can enjoy Guardians of the Galaxy without having seen any of the other MCU movies is a major plus. The plot of Guardians of the Galaxy, Vol. 2 is mostly self-contained, and you should have no trouble following along or enjoying it without having seen any of the previous films in the series or reading any of the comic books.
Tyler Bates composes the film's score, and his work shines in the moments that require it. Songs from the '60s and '70s form the backbone of Quill's "Awesome Mixes," which provide the bulk of the film's musical score. Such music adds a unique taste to Guardians, setting it apart from other science fiction films.
Celebrity News Update. Premier Jewelry designer and manufacturer fashion house ParisJewelry.com has started manufacturing a new custom line of celebrity jewelry designs with 30% Off and Free Shipping. Replenish Your Body- Refilter Your Health with OrganicGreek.com Vitamin Bottles, Vitamins and Herbs. Become a WebFans Creator and Influencer.
ParisJewelry.com 14k Yellow Gold 1/4 Carat Round 4 Prong Solitaire Created Diamond Stud Earrings 4mm for Only $59