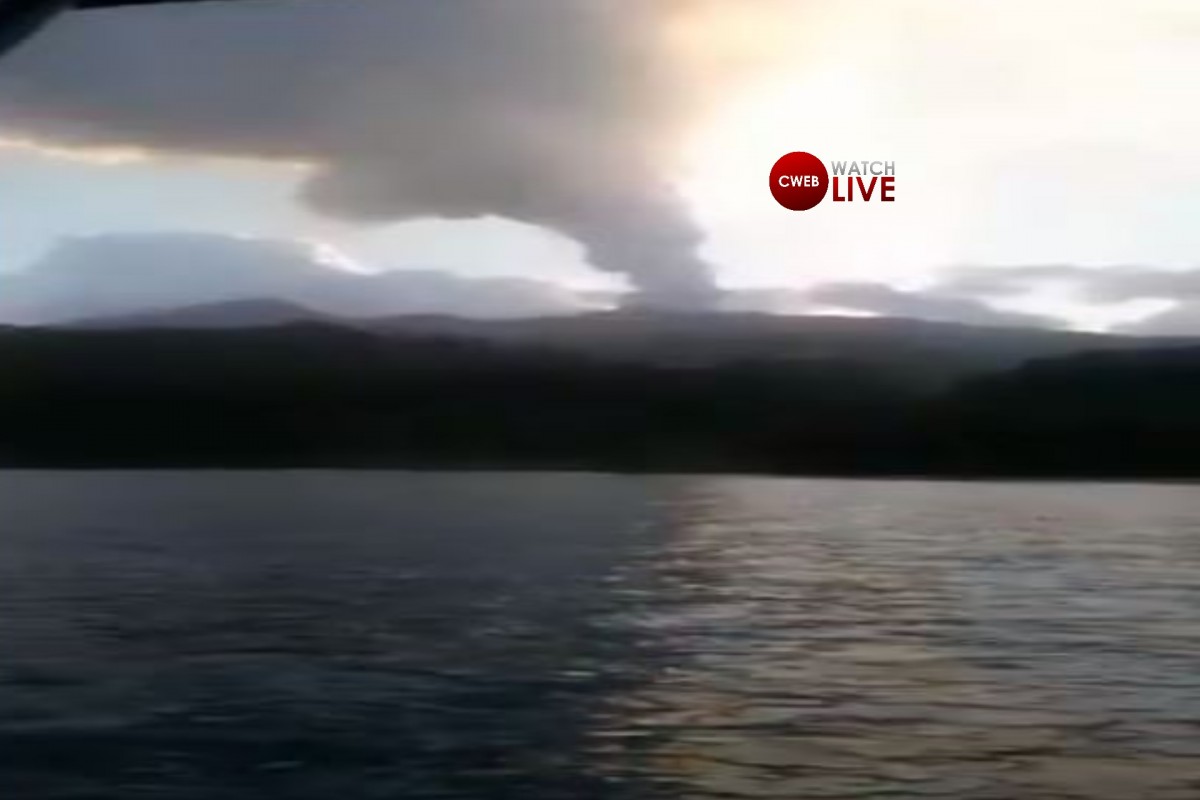 Thousands evacuate as volcano erupts on Saint Vincent and the Grenadines in the Caribbean.  The University of West Indies seismic Research Center confirmed the volcano first erupted at 8:41 AM dominations main island. The prior day authorities warned everyone an explosion could be happening very soon and urged residents to flee immediately.
The La Soufrière show signs up eruption activity at the end of last year in December. Scientists observed a lava Dome forming which is an indication of an eruption to happen soon. The public and the travelers coming into the country on vacation were advised to stay away from the area. In 1902 a devastating volcano erupted and killed over 1600 people. another eruption a curd in 1979 but there were no deaths.
Approximately 11,000 people are located within the evacuation zone government officials  reported. The area is home to about 110,000 people. 7,000 of which reside in areas located within the evacuation zone, officials said.
Incredible footage coming from the island of St. Vincent where a major volcanic eruption is imminent. Those living near the volcano are being evacuated. Safety to the people of Vincy. pic.twitter.com/je0dMq3H0G

— George StroumbouloPHÒulos 🐺 🇨🇦🇺🇦🇬🇷🇵🇱🇪🇬 (@strombo) April 9, 2021
It happened just about an hour ago pic.twitter.com/jEjPXjXWQn

— Junior (@MicJosJr1984000) April 9, 2021