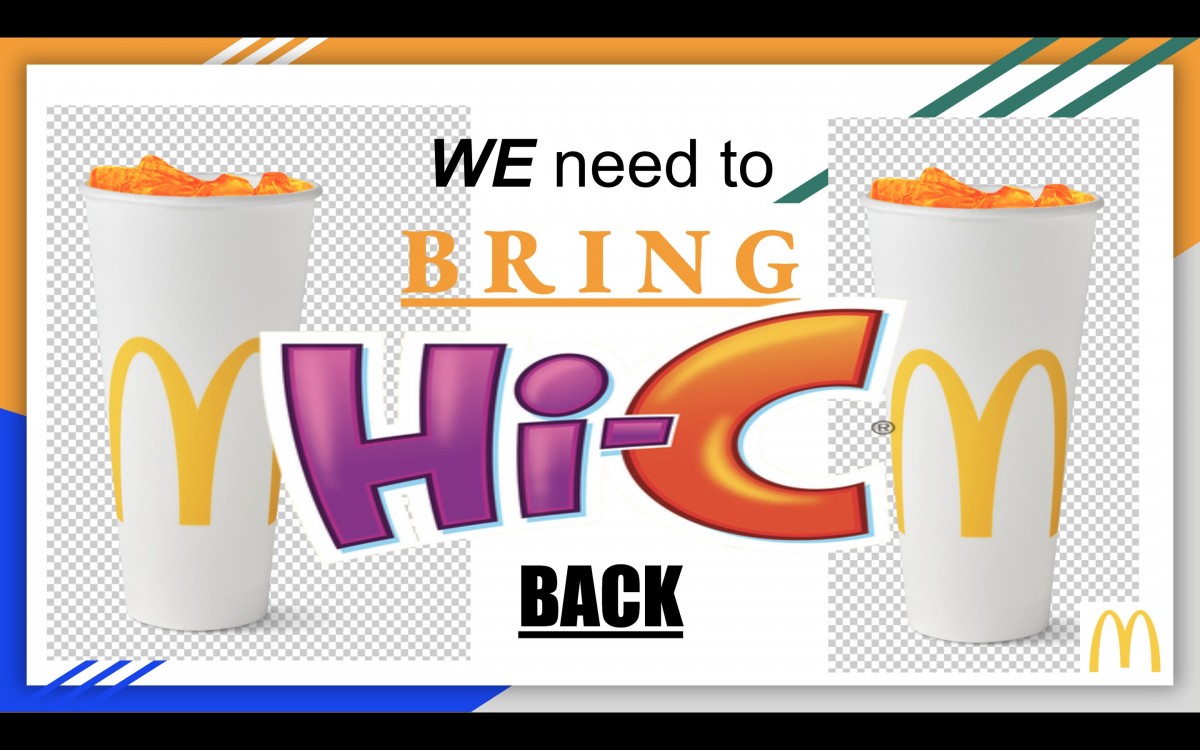 Hi-C Orange Lavaburst is returning to McDonald's menus after missing for 4 years.  Fans requested that McDonald's bring back back Hi-C Orange, a favorite for almost 60 years. McDonalds has created a specific website so fans can find which restaurants will carry the drink. Fans can check the dedicated website for information at McFinder.
McDonalds states in its press release,  "We know fans of Hi-C Orange Lavaburst, AKA Hi-C Orange, have been craving the iconic beverage since it rolled off national menus in 2017.
— McDonald's (@McDonalds) February 10, 2021
To those who have passionately asked for us to bring it back over the years, we're excited to say we "C" you. Your tweets, DMs and petitions asking for its return gave our social media community manager a LOT of content to choose from for an important menu team meeting this morning…and thanks to you, Hi-C Orange Lavaburst will return to McDonald's menus this year as a regular soft drink option, available nationwide by this summer."
It finally worked in a big way with the reinstatement of the fan-favorite. Mickey D's has even created a special website where you can track when the drink arrives at a restaurant near you. The rollout is expected to be completed by June.
Photo Credit Twitter