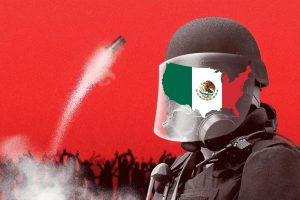 Mexico has passed the half-million mark in confirmed coronavirus cases. The Health Department reported 7,371 newly confirmed cases Thursday, bringing the country's total for the pandemic to 505,751. The department reported 627 more confirmed COVID-19 deaths.
The U.S. Department of State updated the Travel Advisory for Mexico on August 6, 2020. Do not travel to Mexico due to COVID-19. Exercise increased caution in Mexico due to crime and kidnapping. Some areas have increased risk. Read the entire Travel Advisory.
Read the Department of State's COVID-19 page before you plan any international travel.
The Centers for Disease Control and Prevention (CDC) has issued a Level 3 Travel Health Notice for Mexico due to COVID-19.
Travelers to Mexico may experience border closures, airport closures, travel prohibitions, stay at home orders, business closures, and other emergency conditions within Mexico due to COVID-19.
The symptoms of COVID-19 (such as fever, cough, headaches, throat pain, or constant sneezing) are very similar to other respiratory diseases.  If you have mild symptoms call your usual health care provider or call the Mexican government's hotline at 800-0044-800 or 55 -658-1111 in order to receive advice to determine whether to stay home or seek medical attention.  If you or someone in your family has difficulty breathing, please go to the emergency room or call 911 immediately.
Individuals who were in contact with a confirmed case of COVID-19 and present symptoms of respiratory illness should follow the instructions above.  It is advisable to remain in quarantine for 14 days to prevent spreading the disease to other people.
Photo by Morning Brew on Unsplash