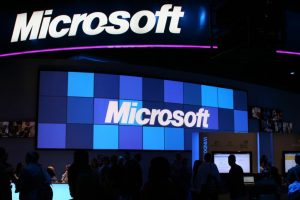 Goods Things are happening at Microsoft Corporation (MSFT) Nasdaq –
FedEx and Microsoft announced a multiyear collaboration on May 18 combining  logistics and computing to give customers better insight on their supply chains.  This partnership will give  an unprecedented level of data-driven insight" for customers. Based on 23 analysts offering 12-month price targets for Microsoft in the last 3 months.
The average price target is $200.68 with a high forecast of $220.00 and a low forecast of $180.00. The average price target represents a 11.32% increase from the last price of $180.28. Source: Tip Ranks.
Satya Nadella Chief Executive Officer joined Microsoft in 1992 and has transformed some of Microsoft's biggest product offerings.
Microsoft Cloud Strength Drives Third Quarter Results-Revenue was $35.0 billion and increased 15%.Operating income was $13.0 billion and increased 25%. Net income was $10.8 billion and increased 22%.Diluted earnings per share was $1.40 and increased 23%.
OVID-19 Impact displayed  that in the third quarter of fiscal year 2020, COVID-19 had minimal net impact on the total company revenue. Microsoft returned $9.9 billion to shareholders in the form of share repurchases and dividends in the third quarter of fiscal year 2020, an increase of 33% compared to the third quarter of fiscal year 2019.
As always Microsoft is part of groundbreaking innovation across major industries. "The U.S. Centers for Disease Control and Prevention released a COVID-19 assessment bot, powered by Microsoft's Healthcare Bot service running on Azure, to help organizations screen patients for potential infection and care options. "Source: Microsoft Press Release.
Microsoft owns LinkedIn, which Is a powerful social media platform. The stock makes a great investment for those seeking long-term gains all the way into retirement.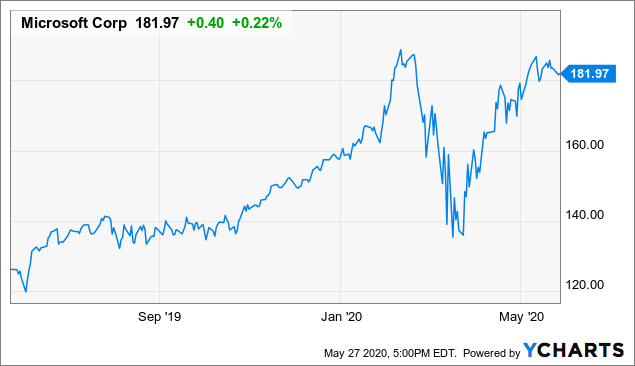 [object HTMLElement]
Follow us on  https://seekingalpha.com/user/764789/instablogs#instablogs
Photo Credit: https://www.flickr.com/photos/bagogames/14292317785
CWEB.com is not registered as an investment adviser with the U.S. Securities and Exchange Commission. Rather, CWEB.com relies upon the "publisher's exclusion" from the definition of investment adviser as provided under Section 202(a)(11) of the Investment Advisers Act of 1940 and corresponding state securities laws.