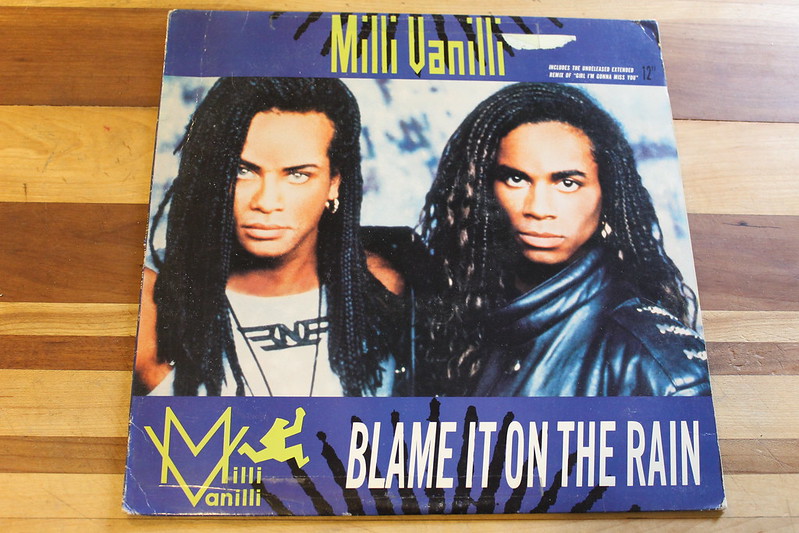 Sadly, John Davis the singer of the band Milli Vannili has died of COVID-19. "My dad passed away this evening through the coronavirus," Davis' daughter Jasmin posted on Facebook on May 24. "He made a lot of people happy with his laughter and smile, his happy spirit, love and especially through his music. He gave so much to the world! Please give him the last round of applause. We will miss him dearly."
Milli Vanilli was a German French R&B duo from Munich. However, their success turned was discredited when it was discovered that Morvan and Pilatus did not sing any of the vocals on their music releases.
Rob Pilatus, Fabrice Morvan, Milli Vanilli with producer Frank Farian made the record "All or Nothing" that was released in Europe in 1988. The album was later made as a U. S. version as big hit- "Girl You Know It's True" in 1989 in the U.S. In 1990 the album won a Grammy for best new artist in 1990,
Hottest hits on the U. S. Album soared the charts like "Babe Don't Forget My Number", "Blame It on The Rain", and "Girl You Know It's True".
Photo Credit –acme401  
Milli Vanilli Blame it on the Rain (12 inch single)
R.I.P BROTHER @JohnDavisRMV
CAN'T BELIEVE IT, THANKS FOR ALL THE LOVE YOU'VE SPREAD THROUGH OUT THE YEARS, FROM THE EDGE OF THE STAGE. YOU AND I HAD A GREAT RUN, IT WAS FUN TO CELEBRATE LIFE WITH THE HELP OF MUSIC. PEACE ONE LOVE
YOUR VOICE WILL LIVE ON. PLAY IT LOUD EVERYBODY. pic.twitter.com/tlvSEiYoS4

— Fab Morvan (@fabmorvan) May 24, 2021
Listen to the memories of the 80' and these great hits.