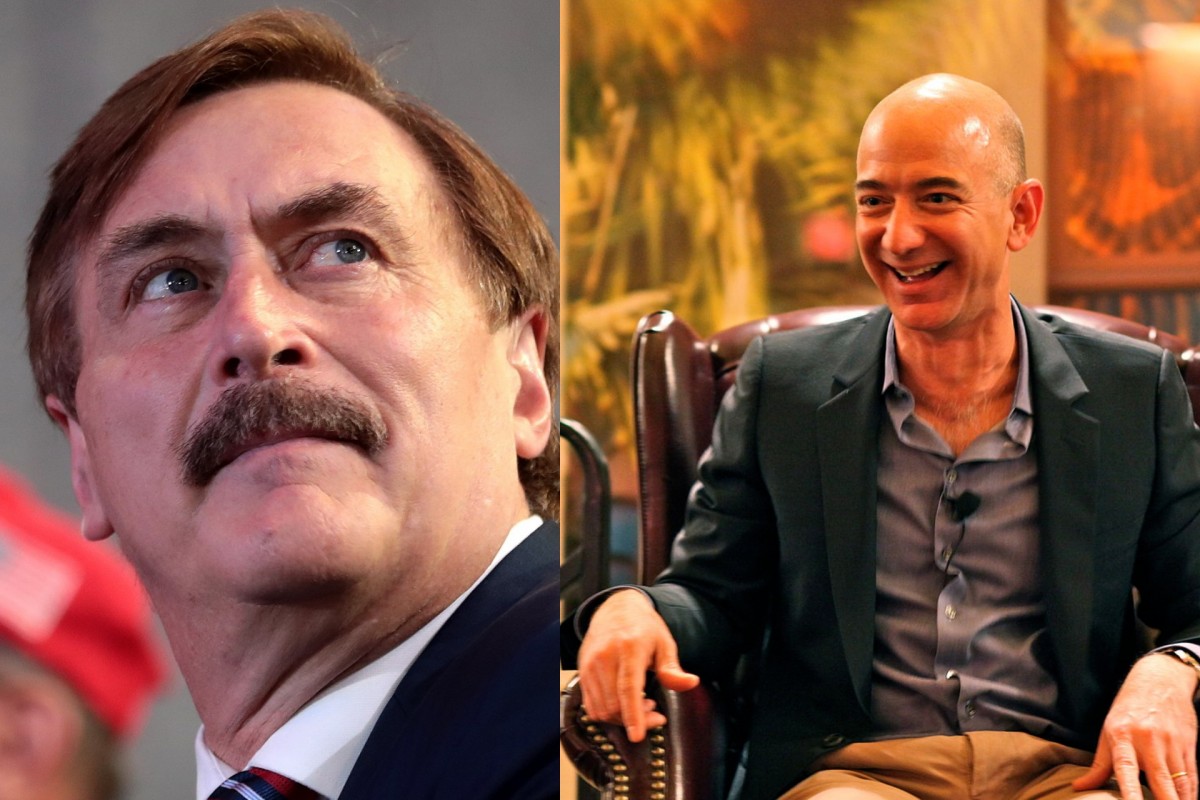 After a lull, MyPillow CEO Mike Lindell is back in the news. No, he is not on Twitter. He spoke on Steve Bannon's War Room:Pandemic on Monday and said that he would launch "MyStore." He mentioned that it would be an online marketplace for entrepreneurs and that it would be a rival to Amazon, which is the largest online retailer in the world.
The MyPillow website has an online version. It is called "MyStore" and sells many patriotic and other products. Some of the products that are currently available are "Freedom Flags," "USA Flag Pole" and "Freedom Coffee." It also sells conservative books that praise the former president Donald Trump.
He shared a video on the site and bragged that his site will have a wide range of products from investors and entrepreneurs. He said that they had been coming to him from years but he hadn't had the time to market these products. The "MyStore" section in the MyPillow website has been online from the past two years. In October 2019, Lindell had also promoted it at a Made in America event in 2019.
He added that now that he had time, he would veto the products on offer and market them on his site. He said that his products would "change this country." He said that they'd be finally able to see such products and get great entrepreneurs and their great idea to the public.
When Newsweek reached out to representatives from MyPillow for further information on how the store was different from the original version, it got no response, as yet.
After been banned from Twitter for his conspiracy theories and for supporting his mentor Donald Trump's election conspiracy theories which were nonexistent, the CEO of MyPillow was quiet.
However, in early March, Mike Lindell had announced that he would be launching a social media platform called Frank. He had said that he had been working on the platform from years. It is scheduled to be launched on April 20. Now, he has announced the launch of "MyStore," though it sounds like a relaunch or an expansion rather than an original online market store.
Image Credit Wiki
Image Credit Bezos Wiki