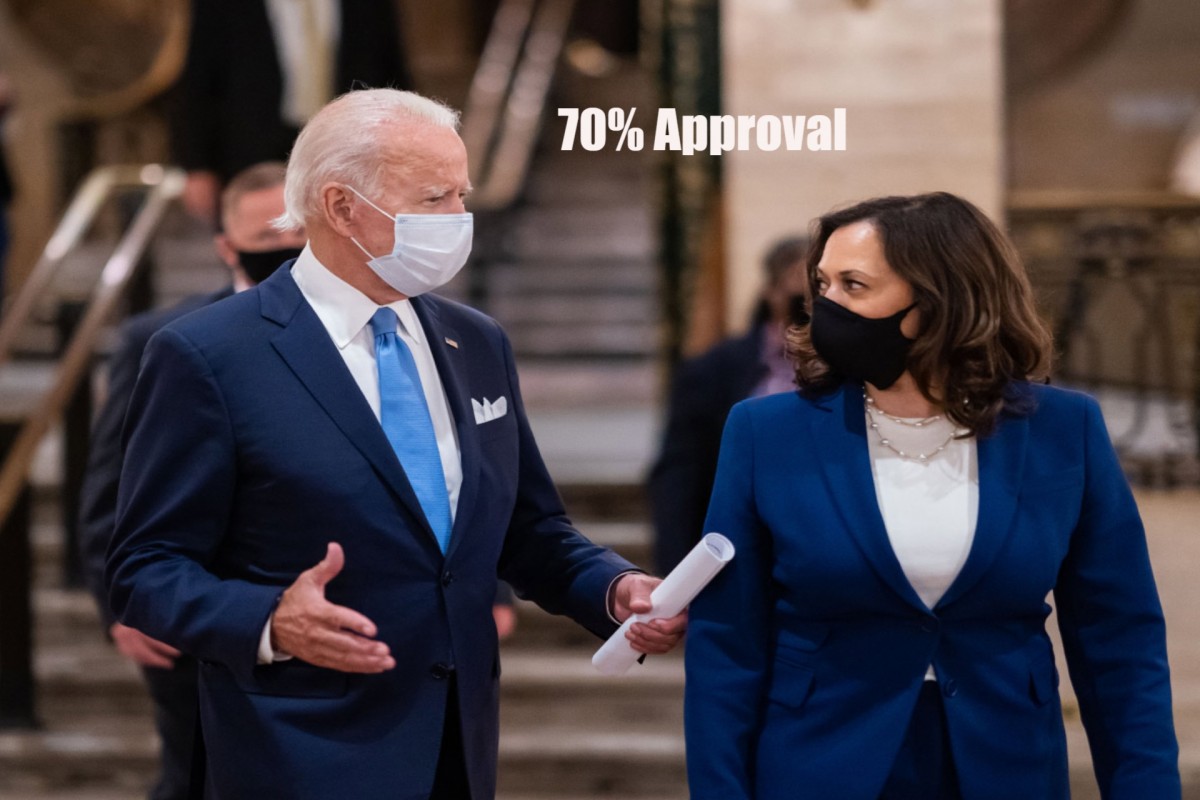 President Joe Biden is getting a high job performance appraisal from the citizens of the United States of America. According to a new poll from The Associated Press-NORC Center for Public Affairs Research 60% of the nation has backed his efforts and a large percentage of them, 70% have commended his handling of the coronavirus pandemic.
Despite the deep polarization in the country, an overall 70% of Americans back the president's handling of the response to COVID-19 across parties. Among the citizens polled, 44% of them identified as Republicans, making it a bipartisan approval.
However, Americans have not as yet given their seal of approval on the handling of the economy by the Biden administration. So far, only 55% of Americans approve of the Presidential approach to the economy. More than half of the Americans (63%) say that the economy is in poor shape. Most of the Republicans polled don't approve of his approach to the economy. Only 17% of the Republicans have commended his fiscal stewardship.
Biden is looking to address the financial challenges the nation faces by proposing a $1.9 trillion pandemic rescue plan which the Congress has to pass. The bill seeks to provide direct payments as stimulus checks to millions of American households. It will also provide funds for state and local governments to revive small and medium businesses.
The bill has been passed by the House but there are a few democratic senators who are opposing certain provisions in the bill and Biden has to compromise on some issues including the issue of raising the minimum wage to $15 across the nation.
Despite diametrically opposite approaches, both the current president Joe Biden and the former president Donald Trump have similar approval ratings. However Biden has made strides in healthcare and other areas as about 6 out of 10 Americans approve of the way health care and race relations have been handled.
Overall 48% of Americans believe that the country is heading in the correct direction when compared with 37% who said so in December. The poll also indicated that 43% of Americans think that next year would be better, although 34% of them think the situation will become worse. A smaller percentage of 23% believe that things will remain the same.
President Joe Biden and his team's goals seem to suggest that they like to under promise so that they can deliver beyond expectations.