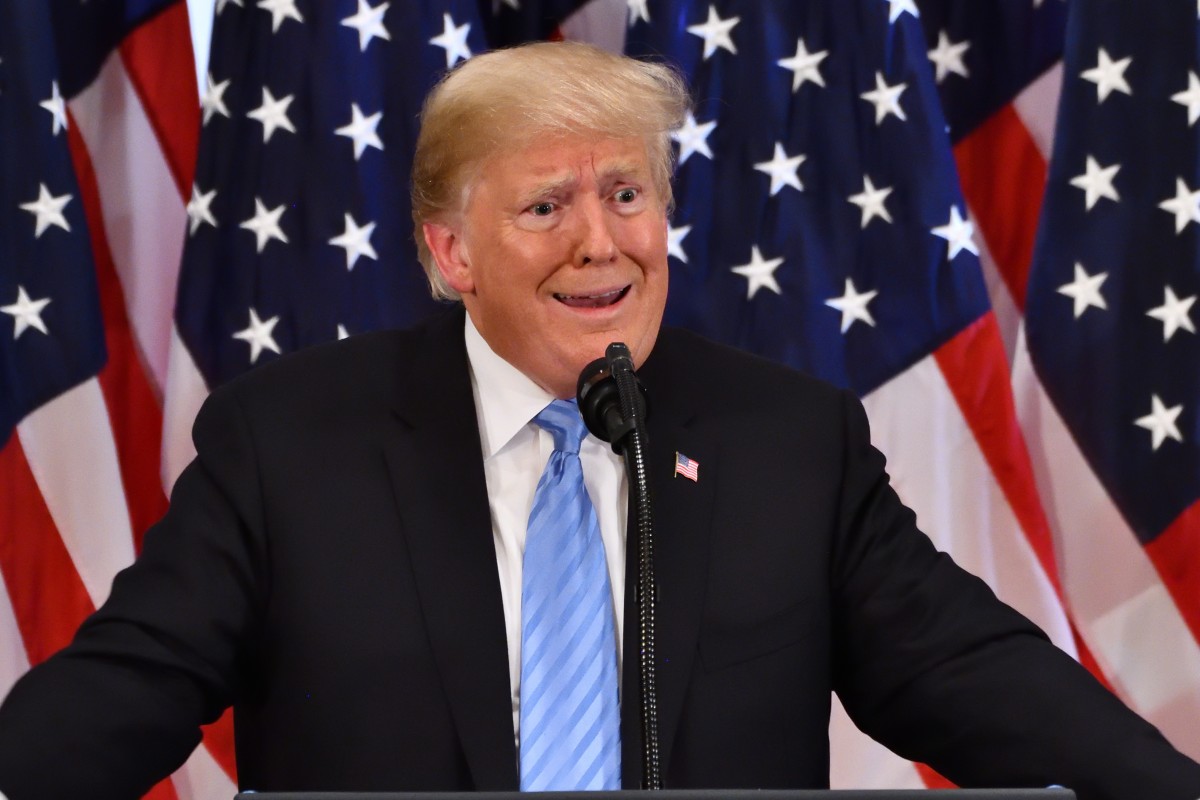 On Saturday, former president Donald Trump addressed a GOP conference in North Carolina.
Amid his usual rant against President Biden's administration he made a gaffe which netizens were quick to latch on and mock. A while ago his covfefe tweet had created amusement and could be laughed off as a typo. At that time Trump was active on Twitter and there was no Undo button or Twitter Blue. However, this particular gaffe had more serious implications although he tried to cover the mistake and netizens mocked him in droves as he said that the Republicans were going to "defund our freedoms."
When Trump was talking about police departments being defunded he also mentioned that the survival of America depended on their ability to elect Republicans at every level. He said, "Together we are going to defund our freedoms just take a look at what's happening."
tRump comes out strong— "Together we're going to defund our freedoms." Pure genius! #NorthCarolina #NCGOPConvention pic.twitter.com/NxndJpOvCY

— American Dream (@BaracksBackers) June 6, 2021
He tried to cover up the gaffe by saying "We have to defend our borders; we have to do all of these things." But the mistake was made and the damage was done.
Many netizens tweeted their comments mocking him, especially as he and the Republicans have often made fun of President Biden's gaffes in the past.
Here are some of the post witty ripostes from netizens
A netizen called it "Pure Genius"
Another asked if we could be sure that it wasn't what he really meant
One netizen called it a rare moment of accidental honesty
Some said that he was getting old and called it cognitive decline
One person felt sad for him
Another person said that his energy was gone and he was overestimating his chances
Last but not the least one netizen suggested that this could be his slogan for the 2024 elections
Others watchers implied that the politician is getting old and suffering from a decline in his mental abilities, arguing that he has little chance of winning in 2024.
Trump addressed all his pet peeves in his long speech. He accused the Biden administration on several issues. He spoke about his Facebook ban. He said that China should pay $10 trillion on reparations to the US. He commented on Dr. Fauci and he definitely continued with this pet theory that he had won the 2020 elections in over an hour long speech. He endorsed Rep. Ted Budd for Senate from North Carolina. He also continued to referring to the criminal probes against him as witch hunting.
Image Editorial credit: Evan El-Amin / Shutterstock.com