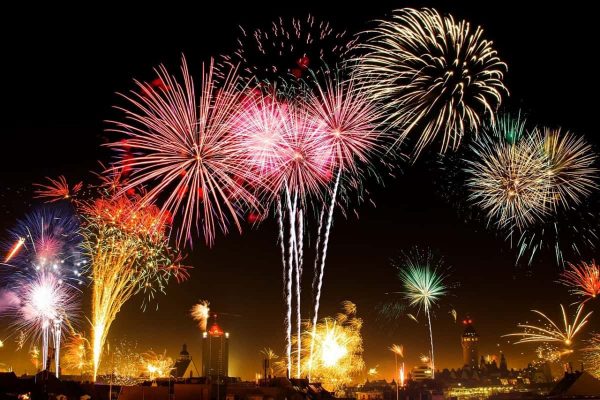 Most cities around the world are going ahead with New Year's Eve celebrations but the pandemic has put a damper on proceedings. The celebrations are on but almost everyone has to become a couch potato as COVID-19 restrictions ensure that you need to watch the celebrations from the safety of your home.
Large public displays of fireworks have been cancelled around the world. Smaller events will be streamed or televised. Some of these events in major cities are as follows:
London
Although the traditional fireworks over the Thames will not take place this year, there will be a special program on the BBC
New York
As usual the ball will drop on Times Square, in Manhattan, New York and the countdown will begin but the event will not be open to the public.
Los Angeles
Although public fireworks are banned DJ Steve Aoki will host the "the biggest virtual NYE dance party on the West Coast.
Dubai, UAE
The sky will light up in 11 places in Dubai on December 31. Visitors coming to Dubai have to be Covid-19  negative to view the lights.
Rio de Janeiro
Fireworks are cancelled and Copacabana will have restricted entry. Celebrations will be broadcast online.
Sydney
There will be a small display of fireworks over the iconic Sydney harbor.
Madrid
The cultural tradition of eating grapes will happen in homes. It will not be a public event because of Covid-19.
Edinburgh, Scotland
The city will celebrate the New Year online with popular actor David Tennant of Doctor Who and the Scots Makar or national poet Jackie Kay. Other celebrities joining in will include actors Lorne MacFayden and Siobhan Redmond. The Celtic fusion band Niteworks will perform.
New Orleans
Ryan Seacrest will host "Dick Clark's New Year's Rockin Eve but it will not be open for the public.
Las Vegas
The Plaza Hotel will set off fireworks at midnight and so will locals so look up at the sky.
Paris
Composer-performer Jean-Michel Jarre will perform live at Notre Dame Cathedral and it will be streamed.