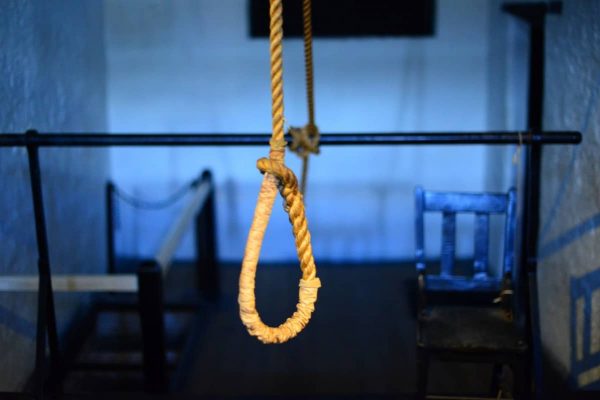 A Reuters reporter has said that he heard a few of the rioters speak of hanging Vice President Mike Pence for refusing to endorse Trump's candidacy and for letting the Congress endorse Joe Biden as the President of the United States of America, to be sworn in on January 20, 2021.
Jim Bourg, a News Picture Editor at Reuters, tweeted that he heard several of the mob that infiltrated the Capitol mention that they would like to hang Mike Pence as a traitor.
Plastic handcuffs, noose. What was the plan? Is our law enforcement in on this? How could everyone been blindsided? The intel was there. pic.twitter.com/Sa84i3X845

— MizpahMoon 🌟🍑🌟🍑🌟 (@EkbMary) January 7, 2021
Pictures of a noose dangling from a wooden frame, supposedly placed in front of the Capitol, on its west side, were posted.
A source close to the Pence family told CNN that the family heard the rioters shouting and asking where Mike Pence was as they broke through the barricades set by the Capitol Police.
Ok… there is video of Trump's mob changing "hang @Mike_Pence!" during the capital riots

gotta think @DonaldJTrumpJr @RudyGiuliani & Trump are going to get prosecuted for this… if the mob murdered cops they were capable of murdering the @vp pic.twitter.com/0jlmKQPNTF

— jason@calacanis.com (@Jason) January 11, 2021
Footage showed rioters running amok in Speaker Nancy Pelosi's office. It also showed them sitting on the Chair that the Vice President has sat on, a short while ago.
Earlier, President Trump had said that Mike Pence had lacked "courage" as he had refused to intervene in a way that would prevent Congress certifying the election results in favor of Biden.
Vociferous critics of Trump including Speaker Nancy Pelosi, Majority Senate Leader Chuck Schumer and others including Democrats and Republicans have asked the Vice President to impeach Trump by invoking the 25th Amendment which would remove him from office before January 20, but Mike Pence refused to do so.