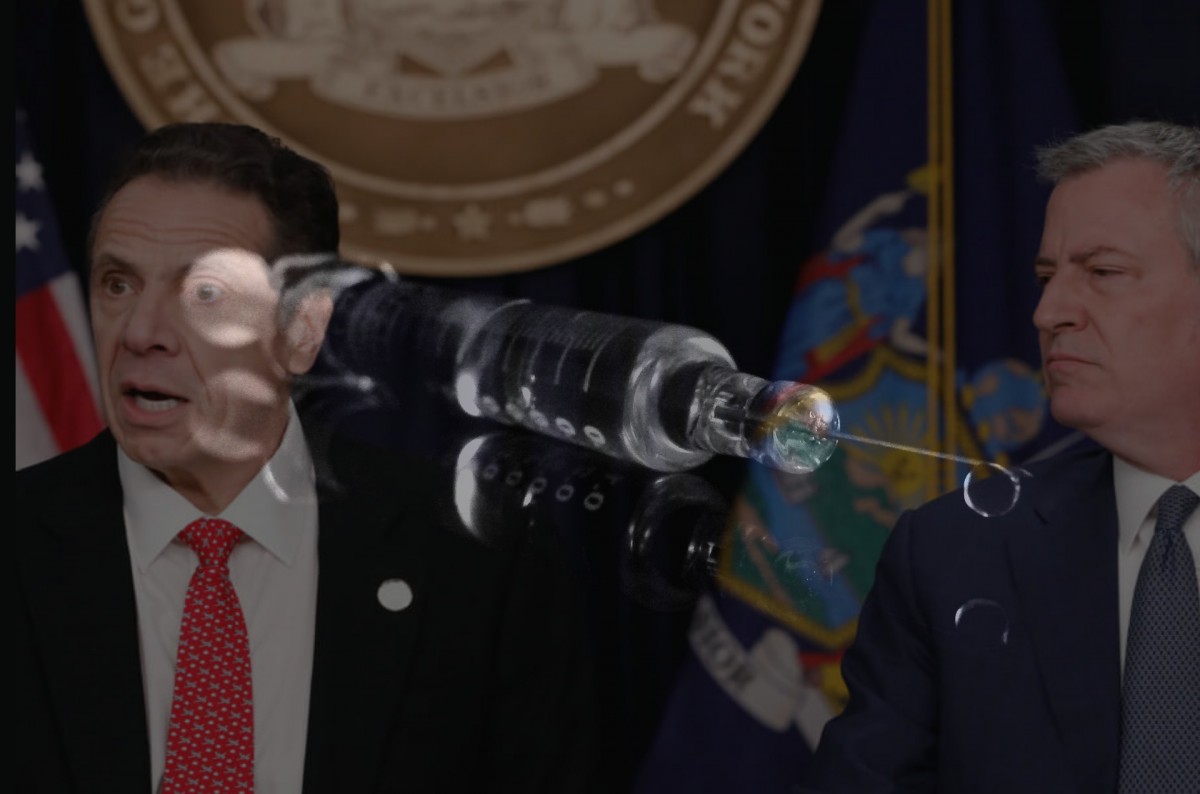 Wednesday morning at the Grand Central Subway in New York was the dawn of a new positive initiative as Governor Andrew Cuomo and Mayor Bill de Blasio made it a vaccination site for the single dose Johnson & Johnson COVId-19 vaccine as well as a bustling subway station. The initiative was announced by Cuomo on Monday.
Early morning lines were formed to get the one dose jab of the Johnson and Johnson COVID-19 vaccine. Those who got vaccinated also received a freebie which was a free 7-day MetroCard or tickets for Metro North or the LIRR. According to the staff at the registration desk, almost 100 people were vaccinated within the first two hours.
Dr. Ramon Tallaj, who is the chairman of the board of SOMOS Community Care, is heading the drive of providing Johnson and Johnson single dose vaccine at Grand Central, New York. He said that the vaccine is available for residents as well as for out-of-towners. People need to show any identity card with their name and age. This information is entered into the Citywide Immunization Registry.
According to Tallaj, many young adults turned up for the vaccine and this was heartening as Governor Cuomo said that New York state was working hard to reach out to this particular demography. He also said that young people said they came half an hour early, to get the vaccine before they go to work.
NYC Health Commissioner Dave Chokshi addressed a press briefing at City Hall. He said that the vaccine allowed people to live their lives. They could head to the beaches or go for summer camps or even hang out with friends "while staying safe." He urged residents, both as a parent and as the city's doctor, to make an appointment and get vaccinated.
MTA officials also briefed the press and said that they had sufficient doses to vaccinate up to 300 people daily at all the designated subway and train sites. There are eight vaccination sites as of now up to Sunday and the numbers may be increased or decreased after the officials study the response and act accordingly.
There are constant announcements on more than 1,200 screens on the train stations. Audio messages are also played at more than 500 stations. The messages are also broadcast in train cars and on buses. Some of those who came for a jab said that they are not commuters on the Subway but came to get their shots in these hubs as they are convenient and there is no pre-registration.