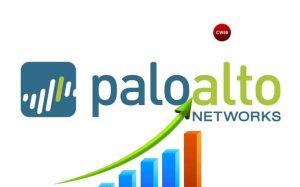 Palo Alto Networks (NASDAQ:PANW) the leader of the cybersecurity industry.
With 20%-plus revenue growth, and growing  revenues at a 40% compounded annual growth rate between 2014 and 2019, it has 70,000 customers- proving a steady  growth rate. PANW stock looks like a solid long-term investment at the  current levels.
Palo Alto Networks, Inc. Announces Pricing of $1.75 Billion Offering of 0.375% Convertible Senior Notes Due 2025.
Fiscal third quarter revenue grows 20% year over year to $869.4 million
Billings increase 24% year over year to $1.0 billion
Deferred revenue grows 28% year over year to $3.4 billion
Palo Alto Networks, the global cybersecurity leader, is shaping the cloud-centric future with technology that is transforming the way people and organizations operate.[i]
Palo Alto Networks, the global cybersecurity leader, has completed its acquisition of CloudGenix Inc., an industry-leading cloud-delivered SD-WAN provider. The acquisition will further strengthen Palo Alto Networks comprehensive secure access service edge (SASE) platform.[ii]
Nikesh Arora Chief Executive Officer and Chairman  joined as chairman and CEO of Palo Alto Networks in June 2018. Before joining Palo Alto Networks, Nikesh served as president and chief operating officer of SoftBank Group Corp. Prior to that, he held a number of positions at Google, Inc. Prior to joining Google, Nikesh held the role of chief marketing officer for the T-Mobile International Division of Deutsche Telekom AG. [iii]
Palo Alto Networks (NYSE: PANW), announced the appointment of Luis Felipe Visoso to the position of chief financial officer (CFO). Visoso will assume the role on July 1, 2020. Visoso recently served as CFO for Amazon Web Services (AWS), and previously as CFO for Amazon's Worldwide Consumer division.
Top 6 Institutional Holders
Holder  Shares  Date Reported  % Out    Value
Vanguard Group, Inc. (The)          9,035,366             Mar 30, 2020      9.37%    1,481,438,609
Blackrock Inc.     5,843,562             Mar 30, 2020      6.06%    958,110,425
Renaissance Technologies, LLC   5,419,351             Mar 30, 2020      5.62%    888,556,789
Generation Investment Management LLP              2,499,003             Mar 30, 2020      2.59%    409,736,531
ClearBridge Investments, LLC      2,404,605             Mar 30, 2020      2.49%    394,259,035
Canada Pension Plan Investment Board 1,548,587             Mar 30, 2020      1.61%    253,906,324
FMR, LLC              1,352,822             Mar 30, 2020      1.40%    221,808,695
Top 5 Mutual Fund Holders
Holder  Shares  Date Reported  % Out    Value
Vanguard Total Stock Market Index Fund              2,727,398             Mar 30, 2020      2.83%    447,184,176
Vanguard Mid-Cap Index Fund   2,395,926             Mar 30, 2020      2.48%    392,836,026
Vanguard Extended Market Index Fund 1,395,602             Mar 30, 2020      1.45%    228,822,903
Legg Mason Clearbridge Large Cap Growth Fd     961,555                 Feb 28, 2020       1.00%    177,522,284
Vanguard/Windsor II      722,669                 Jan 30, 2020        0.75%    169,668,227
PANW Stock Institutional Ownership and Insider Ownership – Palo Alto Networks
96.47
(Mil)
Shares Outstanding
42.66%
40.94 (Mil)
Institutional Ownership
3.03%
2.92 (Mil)
Insider Ownership
97.73%
94.28 (Mil)
Float Percentage of TSO
[i] https://www.paloaltonetworks.com/about-us
[ii] https://investors.paloaltonetworks.com/investor-relations/overview/announcements/default.aspx
[iii] https://www.paloaltonetworks.com/about-us/management
CWEB Analysts see the stock as a potential for long and short term growth with huge rewards in the post and current pandemic conditions and upwards of $300 by 2021