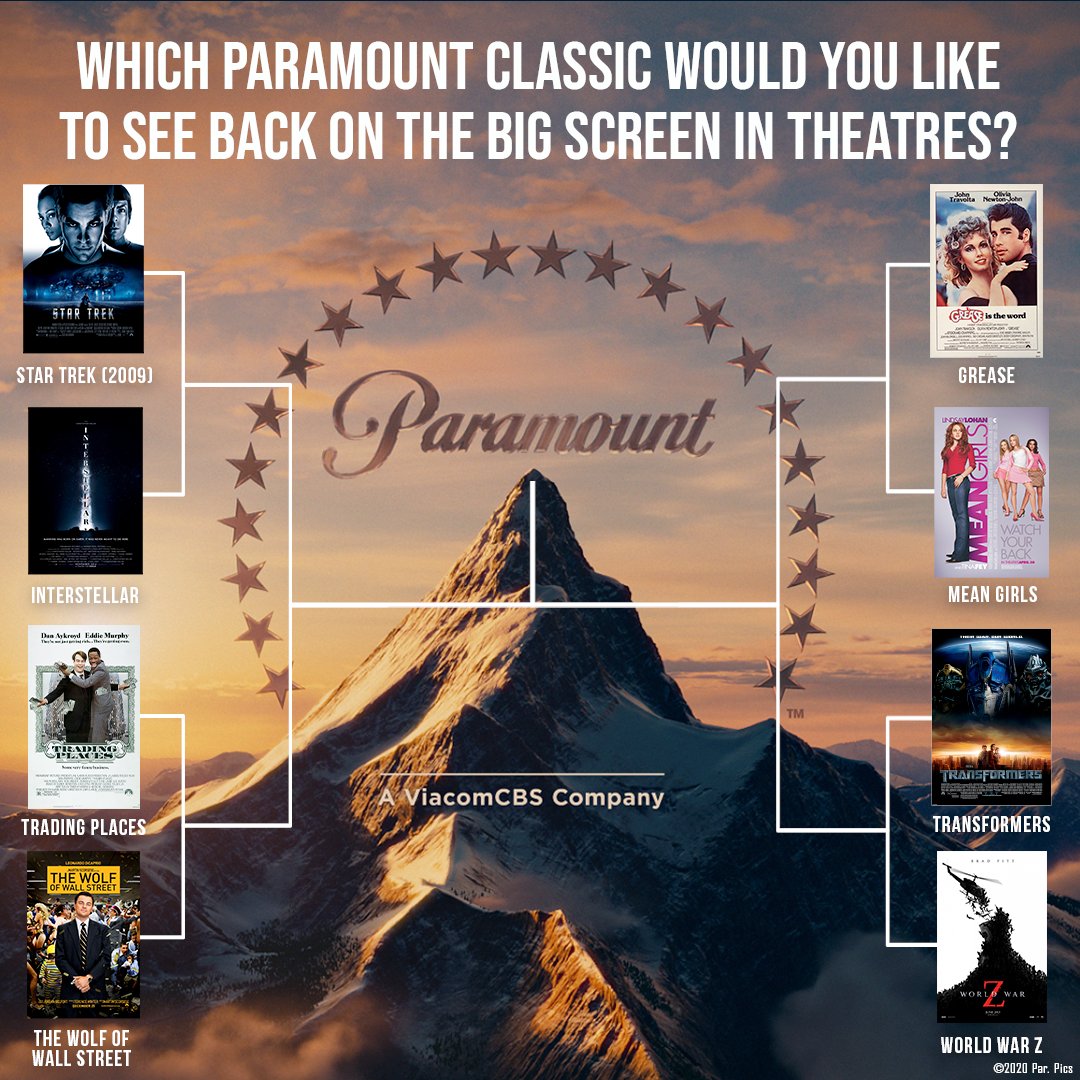 Paramount has recently announced a few films that will be released this year and in the next two years. It has also delayed the dates of other movies which were due for release later this year and in 2022. Three movies that have been delayed star Tom Cruise.
Untitled Star Trek
Five years ago, the last Star Trek movie was released. Although it's been a long wait for fans, the studio has given Kalinda Vazquez, writer of Star Trek: Discovery, the opportunity to write a new script for a film in the series. However, the studio didn't confirm if this movie is the same one as the one that is set to be released on June 9, 2023.
Untitled Beegees
Kenneth Branagh, an Irish actor and film maker, will direct the new untitled Beegees movie which is scheduled to be released on November 4, 2022.
Untitled Ryan Reynolds/John Krasinski Film
This comedy/fantasy/family film is set to be released on November 17, 2023.
The Shrinking of Treehorn
Ron Howard will make his directorial debut in animation with this film this movie is based on the 1971 popular children's book with the same title and by Florence Parry Heide. It is scheduled to be released on November 10, 2023.
Delayed releases
Snake Eyes
This action adventure movie is a spinoff of the all American favorite G.I. Joe series. Scheduled for October 22, 2021, the movie release date has been pushed to July 23, 2021.
Jackass
This comedy/ slapstick film was set to hit the theaters on September 3, 2021 and is now set to be released on October 22, 2021.
Top Gun Maverick
Those who were looking forward to the July 2, 2021 release of Lt. Pete "Maverick" have to wait a few months more as this Tom Cruise movie's new release date is November 19, 2021.
Mission: Impossible 7
Top Gun Maverick has taken the scheduled release date of Mission: Impossible 7 which was November 19, 2021. Fans will now have to wait for a few more months to watch Tom Cruise as Ethan Hunt as the film will now be released on May 27, 2022.
Dungeons & Dragons
This fantasy adventure film starring Chris Paine, Hugh Grant and Rege-Jean Page will see a delay in release for almost a year as its May 27, 2022 date has been postponed to March 3, of the following year.
Mission: Impossible 8
Previously scheduled for a November 4, 2022 release, the next film with Tom Cruise as Ethan Hunt has a new release date of July 7, 2023.
Image Credit Twitter