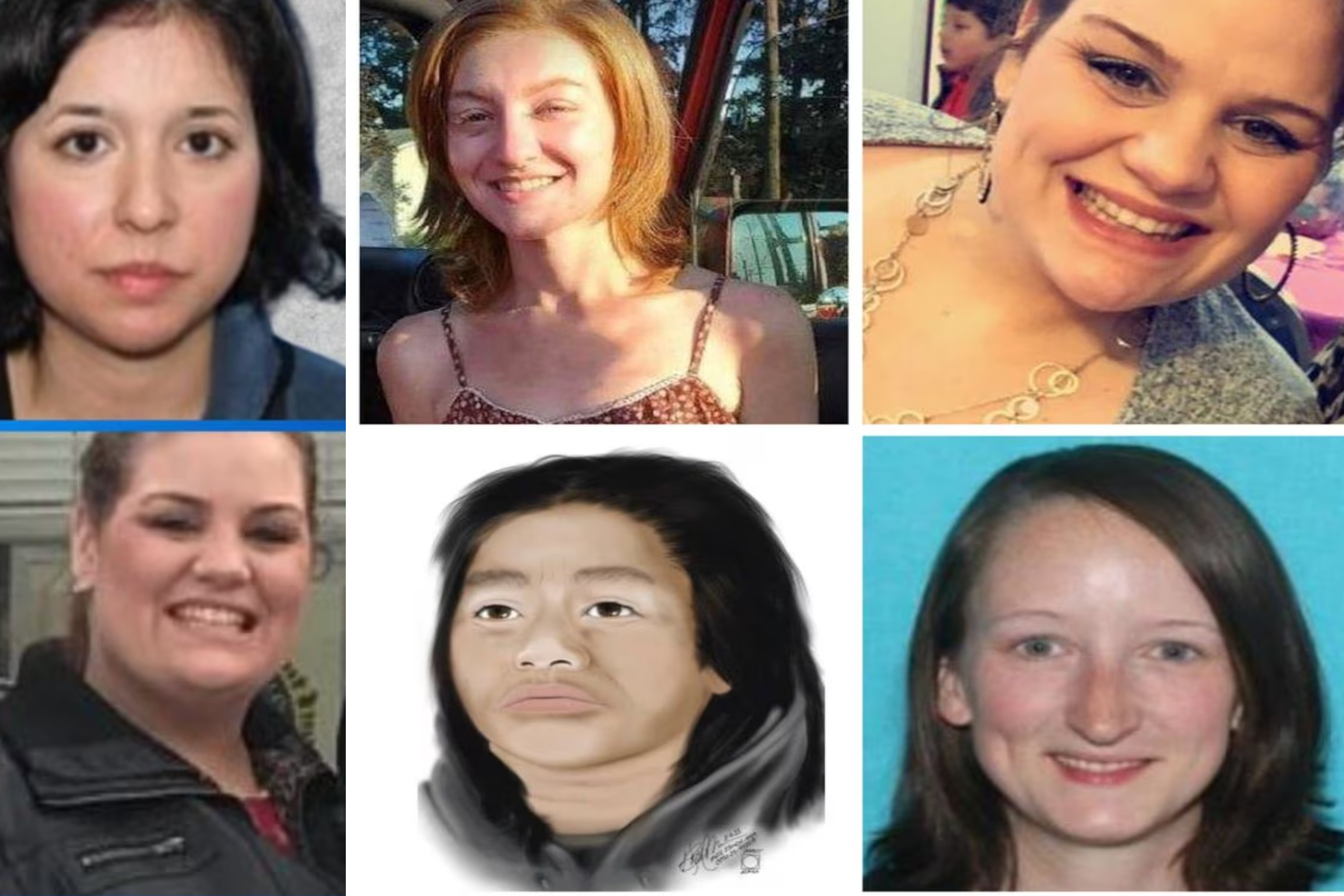 Over the past three months, a series of alarming incidents have occurred in Portland, where six women have been discovered dead in isolated wooded locations within a 100-mile radius of each other. The circumstances surrounding their deaths have raised concerns about the presence of a serial killer in the area. The victims were discovered in odd locations, whether they were hidden among shrubs, beside highways, or in abandoned barns. The first fatality was uncovered on February 19, and the most recent one was found on May 7.

Law enforcement officials have only disclosed the cause of death for one of the women, revealing that she had succumbed to blunt force trauma to her head and neck. The specific causes of death for the other victims have not been made public. It remains unclear if there are any connections between the women, further complicating the investigation. In response to the circumstances, three local police departments have joined forces to ascertain whether these deaths are linked, causing anxiety among the families of the victims.
OrganicGreek.com Vitamin Bottles. Hydrogen Alkaline Generator Water + Filter 4 in 1 Design 500mL (16.9 FL OZ) for Only $8.99

Robin Speaks, the sister of one of the deceased women named Joanna, shared her apprehension, stating that she fears more women may fall victim to these tragic incidents. Police determined that Joanna, a mother of three who was found dead in a barn, had suffered blunt force injuries to her head and neck and that her body had been relocated following her demise.
The body of 22-year-old Kristin Smith, the first victim, was discovered on February 19 in a forested location close to Pleasant Valley after she had been missing since late December. It was yet unknown what caused her death. The cause of her death had not yet been determined. The families of the victims had undertaken their own search efforts and distributed missing person flyers.

On April 24, not long after Joanna had passed away, the dead body of Charity Perry, age 24, was found close to Ainsworth State Park. On the same day, an unidentified woman, believed to be of Native American or Native Alaskan heritage, was found deceased near an interstate.

31-year-old Bridget Leann Ramsey Webster was found deceased on April 30. A fisherman in Eagle Creek discovered 22-year-old Ashley Real, in a heavily forested area on May 7. The search for answers and the pursuit of justice continues as authorities work tirelessly to apprehend the perpetrator responsible for these tragic deaths.
Celebrity News Update. Premier Jewelry designer and manufacturer fashion house ParisJewelry.com has started manufacturing a new custom line of celebrity jewelry designs with 30% Off and Free Shipping. Replenish Your Body- Refilter Your Health with OrganicGreek.com Vitamin Bottles, Vitamins and Herbs. Become a WebFans Creator and Influencer.
ParisJewelry.com 14k Yellow Gold 1/4 Carat Round 4 Prong Solitaire Created Diamond Stud Earrings 4mm for Only $59
Serial Killer on The Loose in Northern California