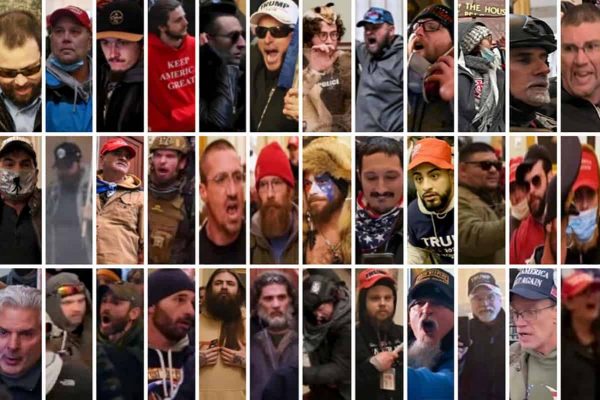 Washington DC Police have released several photos of those who attacked the Capitol on Wednesday.
A group of supporters of President Donald Trump caused massive damage to the building as well as the killing four people. The violence that took place at the Capitol has damaged America's image as the world's leading democracy. The rioters forced the nation's capital into lockdown.
Images were posted online by the police, including one person who was identified as Jake Angeli, a QAnon member who is known as "Q Shaman" among right-wing extremists.
At a briefing, Robert Contee, DC Police Chief said that they have a large amount of work ahead of them to identify and hold accountable all the protesters who were involved in property destruction and acts of violence.
The FBI, local hotels and law enforcers are working hard to locate the insurgents. The police have appealed to the community at large to identify the thugs so that they can be booked for charges ranging from unlawful entry, bursting into a historical building, destruction, violence and other crimes.
The rioters ran amok, ransacked offices, broke windows, engaged in various acts of violence and damaged property. They took selfies in the Rotunda, the floor of the House and the Senate after unlawfully breaching them.
Capitol police officer, Sicknick died "due to injuries sustained while on duty," U.S. Capitol Police said in a statement.  He died at a hospital in DC on Thursday after he succumbed to injuries sustained when a rioter hit him on the head with a fire extinguisher. Prosecutors in the US Attorney's office plan to open a federal murder investigation into the death of Brian D. Sicknick.