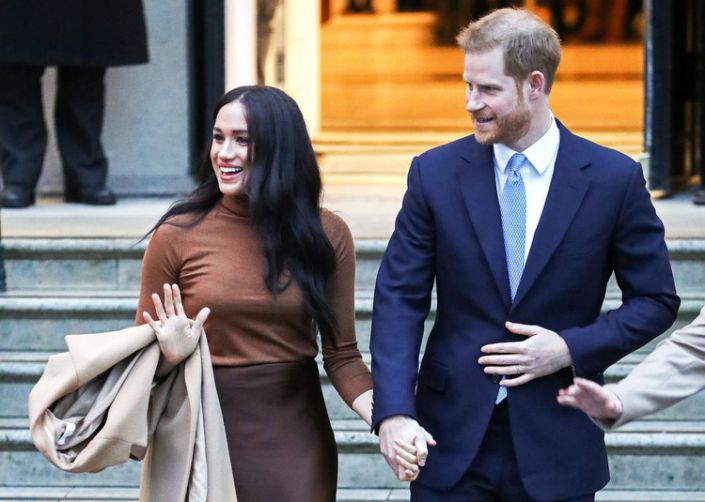 Police have been called as many as nine times since Prince Harry and Meghan, and their son Archie  moved into their Santa Barbara area mansion which they purchased for $14 million in Montecito.
The police had responded to calls that were apparently alarm activations and for property crimes occurring at the residence. The Royal couple left Canada last year at the start of the pandemic to relocate to the Los Angeles area and lived in it another home temporarily until they purchased a permanent home.
Santa Barbara County Sheriff's  deputies were also called to the home on Boxing Day and Christmas Eve. On Christmas Eve sheriff's deputies responded to a call into someone trust passing the property.  The Royal couple's home was also trespassed by Nickolas Brooks, 37,  who was allegedly caught trespassing on the property.
The Duchess stated she had written letters asking the Royal family not to disband her husband's personal protection officers because the couple has been facing death threats. The Duchess  was also concerned that her son Archie's safety would be at risk.
In a groundbreaking interview with Oprah Winfrey Megan told the story of the whole world about how she was treated by the Royal family and make claims of racism. She also discussed the details the couple had to go through when coming to the United States and having their security detail taken away.
The Duke explained to Oprah Winfrey: "The biggest concern was while we were in Canada, in someone else's house, I then got told, short notice, that security was going to be removed. By this point, courtesy of the Daily Mail, the world knew our exact location.
"So suddenly it dawned on me – 'Hang on a second, the borders could be closed, we're going to have our security removed, who knows how long lockdown is going to be, the world knows where we are, it's not safe, it's not secure, we probably need to get out of here'."
Police protection was taking away after Prince Harry stepped down from his Royal duties. Private security for the Royal couple is extremely expensive. It has been reported that they must proceed with lucrative business deals in order to afford a private security force. The Duke admitted he "never thought" he would have his security detail removed when they broke away from the monarchy. He said: "I was born into this position. I inherited the risk. So that was a shock to me.
Photo-Credit Bruce Detorres