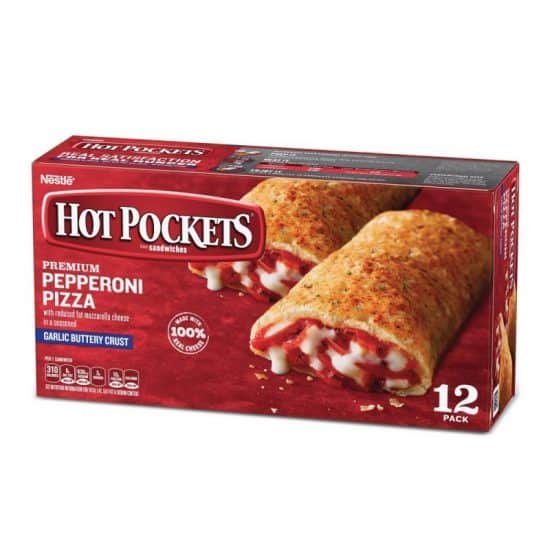 For those of who who like your food dangerously hot, there may be real danger lurking around the corner if you have recently picked up Hot Pockets or have some stored in your freezer.
On Friday, certain batches of Not-Ready-To-Eat Hot Pockets from Nestle Prepared Foods were recalled as Class I recall. They were found to be contaminated with extraneous matter, specifically pieces of glass or hard plastic according to the US Department of Agriculture's (USDA) Food Safety and Inspection Service (FSIS).
According to the USDA website: Class I – A Class I recall involves a health hazard situation in which there is a reasonable probability that eating the food will cause health problems or death.
The FSIS said that it is concerned that some customers may have the frozen product in their freezers. They urge consumers who bought the recalled product not to consume it. They ask consumers to discard it or to return it to the place from where it was bought.
The Class I Recall has been applied to the 54oz 12 packs of pepperoni Hot Pockets. The frozen product was manufactured from November 13, 2020 through November 16, 2020, with a shelf life of 14 months.
The best by date is February 2022. The establishment number EST. 7721A can be seen inside the USDA mark of inspection on the package.
The lot codes are as follows:
0318544624
0319544614
0320544614
0321544614
The Food and Safety Inspection (FSIS) said that there have been four complaints from consumers about the presence of extraneous materials inside the Hot Pockets. The officials also said that one of the consumers who had made a complaint had a minor oral injury.
About 762,615 pounds of the recalled pepperoni Hot Pockets have been shipped to stores all over the U.S.