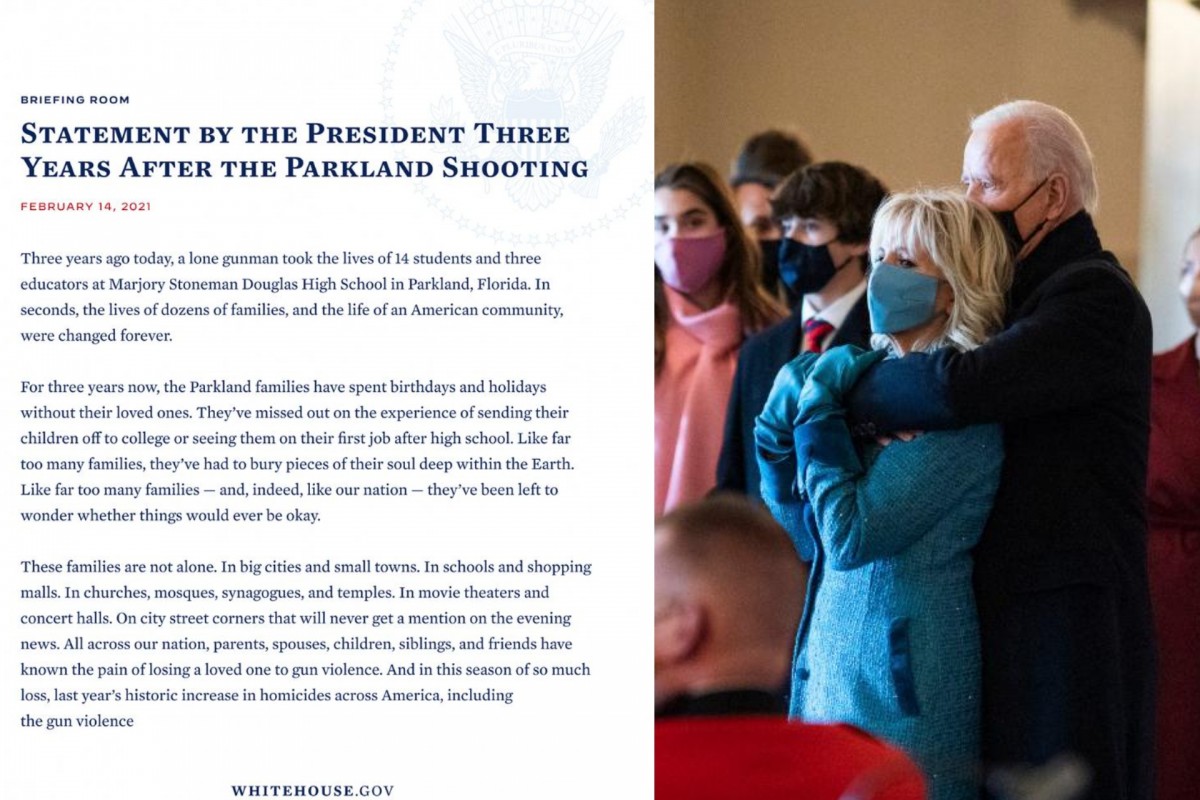 Rep Marjorie Taylor Greene has ridiculed President Biden's call for strong gun laws on the Parkland Shooting's anniversary. The President called for the imposition of tougher gun laws, while expressing sympathy for the 17 lives that had been lost in a massacre at the Parkland School. He had said that the "time to act is now."
The controversial congresswoman mockingly said that Biden "clearly believes in good guys with guns." She was referring to the armed guards at the presidential inauguration.
Biden's plea on stronger gun laws comes after a former student Nikolas Cruz had fired an AR-15 rifle at students and staff at Marjory Stoneman Douglas High School in Parkland, Florida.
Biden is asking for stricter background checks and for a ban on assault weapons. He is also asking lawmakers to hold gun manufacturers liable for the violence that is perpetrated by the guns they manufacture.
In the massacre, 14 students and three staff members were killed and 17 were injured. After the shooting many students, including David Hogg, became student's advocates in support of stronger gun laws.
Marjorie Taylor Greene, the pro-Trump supporter, had also mocked survivor "David Hogg" of the Parkland shooting massacre. She had said that he was trained "like a dog." This video resurfaced when it was found by NBC News on Tuesday.
Incidentally David Hogg has taken on another Trump loyalist and ex-tweeter of conspiracy theories on election fraud, Mike Lindell CEO of My Pillow just a few weeks ago, when he launched a website with entrepreneur William LeGate to manufacture good American made, ethically sourced, pillows.
Marjorie Taylor Greene has floated many weird, bizarre and unbelievable conspiracy theories in the past few months. These were also found by news agencies including CNN which found her Facebook posts and her likes for violent, right-wing conspiracy and QAnon posts.