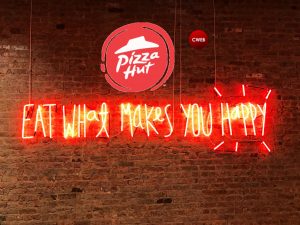 NPC International, Inc. (NASDAQ : NPCI), which owns over 1,200 of Yum Brands (NYSE:YUM) Pizza Hut restaurants and almost 400 Wendy's locations (NASDAQ:WEN). files for Chapter 11 bankruptcy.
NPC International defaulted on the financial covenants in its lending agreement missing interest payments on almost  $800 million in loans that were due  in January 2020.
NPC's restaurants will continue to operate while it goes through the reorganization  Chapter 11 process. Big decisions will get approved by the court.
Jon Weber, CEO of NPC's Pizza Hut division, said in a statement the company will use Chapter 11 to "evaluate and optimize our restaurant portfolio so that we are best positioned to meet the needs of consumers across the country."
Jon Weber is CEO of NPC's Pizza Hut division. Jon is an energetic and results-driven restaurant executive with more than 24 years of proven success with well-known and respected brands in the restaurant industry.
Most recently Jon was the Chief Executive Officer and President for Apple Investor Group (AIG), a privately held, multi-brand  restaurant company. Preceding AIG, Jon held the position of Vice-President of Operations for Applebee's International where he was directly responsible for both Company and Franchise Operations for 1,014 domestic Applebee's locations with sales accountability exceeding $2.6B annually. Source NPC International
Pizza Hut, is owned by Yum! Brands (YUM)
Domino's Pizza, Inc. (DPZ) NYSE  closed up +6.27 (+1.70%) At close: 4:00PM EDT
CWEB Analysts see  Yum! Brands (YUM)  as a potential  for short and long term growth and a great addition to one's portfolio and upward of $129 by 20121