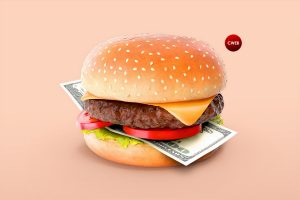 Beyond Meat, Inc. (NASDAQ: BYND) is one of the fastest growing food companies in the United States, offering an alternative choice to animal meat and offering plant-based meats.
With the global coronavirus pandemic disrupting the supply chain for beef and chicken, consumers have increasingly gravitated toward meat alternatives. Sales of plant-based meat products surged 264% in the U.S. in the early months of the lockdown.
Beyond Meat, Inc. (BYND) Nasdaq Beyond Meat announced it will be expanding into the China Market with a new distribution deal the stock Rose in early morning trade. Beyond Meat will continue to distribute its food through Sinodis a division of the French dairy maker and distributor Savencia. Chuck Muth said in a news release. "China is an important market given its large population and interest in plant-based proteins."
Beyond meat was able to take an edge over meat due to the fact that meat distribution was seriously hampered by the Coronavirus pandemic.
First Quarter 2020 Net Revenues Increased 141% Year-Over-Year to $97.1 Million
Gross Profit Improved to $37.7 Million or 38.8% Gross Margin
Net income of $1.8 Million or $0.03 per Common Diluted Share
Source: https://investors.beyondmeat.com/news-releases/news-release-details/beyond-meatr-reports-first-quarter-2020-financial-results
Ethan Brown. Ethan Brown is the founder of Beyond Meat and has served as our President and Chief Executive Officer. Mr. Brown began his career with a focus on clean energy and the environment, serving as an energy analyst for the National Governors' Center for Best Practices. Brown then joined Ballard Power Systems (NASDAQ: BLDP), a hydrogen fuel-cell company. Source: https://investors.beyondmeat.com/board-member-management/ethan-brown/
Top Institutional Holders
Holder Shares Date Reported % Out Value
Vanguard Group, Inc. (The) 3,137,839 Mar 30, 2020 5.04% 208,980,077
Susquehanna International Group, LLP 2,246,152 Mar 30, 2020 3.61% 149,593,723
Blackrock Inc. 1,263,717 Mar 30, 2020 2.03% 84,163,552
Barclays PLC 854,226 Mar 30, 2020 1.37% 56,891,451
Credit Suisse Ag/ 540,943 Mar 30, 2020 0.87% 36,026,803
Top Mutual Fund Holders
Holder Shares Date Reported % Out Value
Vanguard Total Stock Market Index Fund 1,127,143 Dec 30, 2019 1.81% 85,212,010
Vanguard Small-Cap Index Fund 999,493 Dec 30, 2019 1.61% 75,561,670
Vanguard Small Cap Value Index Fund 307,908 Dec 30, 2019 0.49% 23,277,844
CWEB Analysts see  Beyond Meat, Inc. (NASDAQ: BYND) as a potential  for long term growth and a great addition to one's portfolio and upward of $200 by 20121