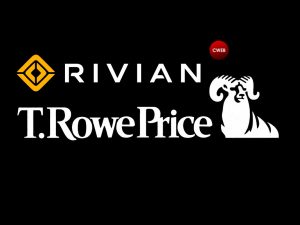 Rivian designs emissions-free Electric Adventure Vehicles. The RIT truck goes up to 400+ miles and starts at $69,000.The R1S SUV goes up to 400 + miles and starts at $72,000. Vehicles will be sold directly to consumers bypassing traditional franchise dealers.
Cox Automotive, Amazon, and Ford raised 2.8 billion-dollars 2019 along with T.Rowe Price. The all electric pickup EV segment is super-hot right now.  Customers are looking for  ways to avoid the gas station and run more cost- saving and efficient vehicles for their business. Rivian will be using a former Mitsubishi plant in Normal Illinois where it will produce line of electric vehicle vans that Amazon has already placed an order for last year for a fleet  of 100,000 vans.
"We're inspired by Rivian's vision for the future of electric transportation," said Jeff Wilke, Amazon CEO Worldwide Consumer. "RJ has built an impressive organization, with a product portfolio and technology to match. We're thrilled to invest in such an innovative company." Source Rivian.com
Rivian announced a $700 million funding round led by Amazon in February,2019.
Rivian announced that Ford Motor Company invested $500 million and that the companies would collaborate on a future program.
Rivian raised $1.3 billion in December 2019 and its most recent funding.
On Sept. 10, 2019 – Rivian today announced an equity investment of $350 million from global automotive services company Cox Automotive. In addition to the investment, the companies will explore partnership opportunities in service operations, logistics, and digital retailing.   Source: Rivian
CEO and founder Robert "R.J." Scaringe RJ Scaringe founded Rivian in 2009 and led the company through a tough economic climate to secure substantial financing, scale and establish the company's product and technology platform. Scaringe is experienced in analyzing highly complex systems, combining deep analytical capabilities with a system-based development methodology. Scaringe earned his MS and PhD in Mechanical Engineering from the Massachusetts Institute of Technology where he was a member of the research team in the Sloan Automotive Laboratory. Source Rivian.com
Rivian will compete with Tesla and Nikola
Read our latest article on Tesla Click Here
Read our latest article about Nikola Click Here