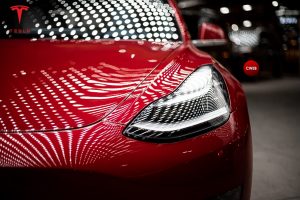 Tesla Is Now Worth More Than Toyota, Disney, and Coke, making Tesla (TSLA) the most valuable auto company on the planet, ahead of Toyota (TM). Tesla now surpasses  the market  of Dow components Merck (MRK) ,  Disney (DIS), Cisco (CSCO),  Coca-Cola (KO), along with  Exxon Mobil (XOM).
Tesla (TSLA)now is more valuable than most every company in the S&P 500.
Tesla shares reached new highs  Thursday, July 2nd, 2020 when they announced the delivery for  90,650 vehicles in the second quarter, beating Wall Street expectations.Shares drove up 9% to $1,219.02
Tesla Inc. (TSLA) Nasdaq Elon Musk is a South African-born American entrepreneur and businessman who founded X.com in 1999 (which later became PayPal), SpaceX in 2002 and Tesla Motors in 2003.
As lead designer at SpaceX, Elon oversees the development of rockets and spacecraft for missions to Earth orbit and ultimately to other planets. In 2008, the SpaceX Falcon 1 was the first privately developed liquid fuel rocket to reach orbit, and SpaceX made further history in 2017 by re-flying both a Falcon 9 rocket and Dragon spacecraft for the first time.Source: Tesla
Elon is also CEO of Neuralink, which is developing ultra-high bandwidth brain-machine interfaces to connect the human brain to computers.He also launched The Boring Company, which combines fast, affordable tunneling technology with an all-electric public transportation system in order to alleviate soul-crushing urban congestion and enable high-speed, long-distance travel. The Boring Company built a 1.15 mile R&D tunnel in Hawthorne, and is currently constructing Vegas Loop, a public transportation system at the Las Vegas Convention Center.Previously, Elon co-founded and sold PayPal, the world's leading Internet payment system, and Zip2, one of the first internet maps and directions services.Source: Tesla
Institutional Ownership stands at 54.8%
Major Holders
20.51%  % of Shares Held by All Insider
57.93%  % of Shares Held by Institutions
72.87%  % of Float Held by Institutions
1,319     Number of Institutions Holding Share
Top Institutional Holders
Holder  Shares  Date Reported  % Out    Value
Baillie Gifford and Company        12,076,416           Mar 30, 2020      6.51%    6,328,041,984
Capital World Investors 10,714,131           Mar 30, 2020      5.78%    5,614,204,644
Vanguard Group, Inc. (The)          8,662,781             Mar 30, 2020      4.67%    4,539,297,244
Blackrock Inc.     7,213,587             Mar 30, 2020      3.89%    3,779,919,588
FMR, LLC              4,615,556             Mar 30, 2020      2.49%    2,418,551,344
Jennison Associates LLC 4,320,630             Mar 30, 2020      2.33%    2,264,010,120
State Street Corporation               3,095,851             Mar 30, 2020      1.67%    1,622,225,924
JP Morgan Chase & Company     2,816,285             Mar 30, 2020      1.52%    1,475,733,340
Goldman Sachs Group, Inc.          2,702,701             Mar 30, 2020      1.46%    1,416,215,324
BAMCO Inc.        1,615,174             Mar 30, 2020      0.87%    846,351,176
CWEB Analysts see   (TSLA) Nasdaq as a potential  for long term growth and a great addition to one's portfolio and upward of $2000  by 20121