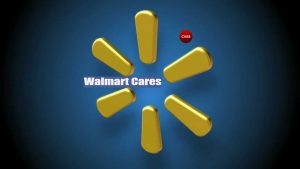 Walmart today announced it will pay out another special cash bonus to store, club, distribution center and fulfillment center associates for their ongoing contributions and dedication to serving customers, members, and communities during this unprecedented time.
The bonus will be $300 for full-time hourly associates and $150 for part-time hourly and temporary associates. Drivers, Managers and Assistant Managers in stores, clubs, DCs, FCs and Health & Wellness will also receive a bonus. It will add up to approximately $428 million. "Our associates have been working at an incredible pace, they've solved problems, and they've set an amazing example for others," said John Furner, President and CEO of Walmart U.S. "To further appreciate their incredible work, we are pleased to share another special cash bonus this summer." Source Walmart
Walmart Inc. (WMT) NYSE  announced it will close  U.S. stores on Thanksgiving Day this year.
Walmart will present  their quarterly earnings press release, management commentary  will be held on Tue, August 18, 2020, 6:00 am US/Central
 Profitability
Profit Margin 2.81%
Operating Margin (ttm) 4.24%M
Management Effectiveness
Return on Assets (ttm)  6.06%
Return on Equity (ttm)   20.63%
CEO Doug McMillon has been with Walmart Inc. (NYSE:WMT) since 2014. He is considered the genius who took Walmart to the next level of e-commerce operations and soon in direct competition with Amazon. From 2009 to 2014 he was president and CEO of Walmart Inc. (NYSE:WMT) International. From 2005 to 2009 he served as president and CEO of Sam's Club. He is an excellent example how working hard and being loyal pays off in order to be successful. He is an excellent role model for other employees who desire to rise up within the ranks of the company. Source :Walmart
NYSE: WMT    CWEB Analysts view the stock as a long term growth and a great addition to your investment portfolio with an upward momentum of $1000 by 2021 with direct competition to Amazon.
Read All Related Articles Regarding Walmart