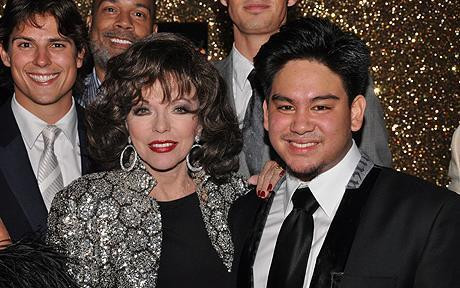 Prince Azim of Brunei, a Hollywood producer and son of the Sultan of Brunei died at the young age of 38. Although no cause of death has been officially mentioned sources say that he had ben ill and unconfirmed reports say that he was suffering from liver cancer. The government made an official announcement saying that he died on Saturday in the capital city of Bandar Seri Begawan, on national radio. He was buried the same day, as per Muslim rituals. The government also announced a seven-day mourning period.
Prince Azim & actress of #Dynasty Joan Collins in London pic.twitter.com/lAwvIRsJQB

— Prince Azim (@PrinceAzimStaff) March 20, 2014
Prince Azim owned Daryl Prince Productions, a London based production company. He released Hollywood films under the name Azim Bolkiah. These included "You're Not You" starring Hillary Swank in 2014. In 2015 he produced the crime-drama "Dark Places" starring Charlize Theron. The comedy "Wild Oats" starring Shirley McClaine and Jessica Lange followed in 2016  and "The Happy Prince" starring Rupert Everett in 2018. The company and he were said to be working on an untitled film about Isabella Blow and the late Alexander McQueen, a popular fashion designer.
The Prime Minister of Malaysia, Muhyiddin Yassin and prominent authorities from neighboring Indonesia and Singapore also paid tributes.
Source: www.foxnews.com