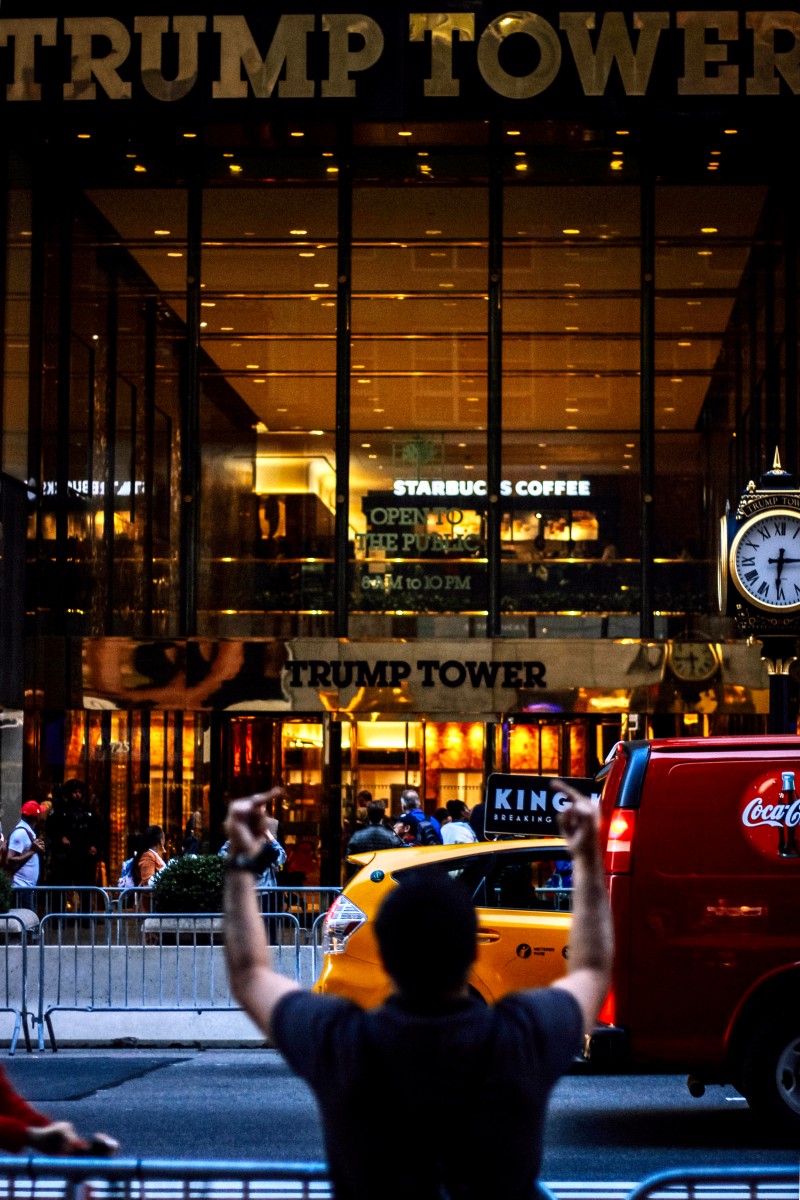 The former President Donald Trump arrived in New York City on Sunday, alone from Florida. His wife, Melania Trump was not with him. Later, protests outside his Manhattan skyscraper erupted. This is the first time the ex-president is returning to New York City. Reports mention that he will be in the city till Tuesday but there are no reports on the reason for which he flew from Florida to New York City.
Trump has a penthouse apartment in the 58-floor skyscraper on Fifth Avenue. He arrived in the city on Sunday, in a motorcade, accompanied by NYPD officers as well as secret service agents.
The crowd outside the building had signs with different messages such as "Arrest Trump," "Indict Trump," and "Florida Man Go Home."
Mr. Trump was born in the Queens borough of New York City. He had lived in Trump Towers for several years before he was sworn in as the President of the United States in 2017.
In 2019, he changed his permanent residence to Florida. He voted as a Floridian in the 2020 election. After losing the elections, he had to leave the White House. He flew to his Mar-a-Lago club-residence on Air Force One on the day of President Joe Biden's inauguration.
The Trump Tower, which glitters with the former president's name in gold, has been the site of protests against him from the past four years. In July 2020 a "Black Lives Matter" mural was painted on the street outside the iconic building. New York City authorities had firmly criticized the former president's high handed response to the sensitive issue.
Mr. Trump is returning to New York, a week after he received a rousing welcome for his speech by the Republicans at the CPAC, in Orlando, Florida.
This visit comes after the breaking news that both former president Donald Trump and Melania Trump had quietly received the COVID-19 vaccine in January. If he had received it publicly, he may have influenced his followers who were eligible but hesitant, to take the vaccine at an earlier date.
His return to New York City also comes at a time when he is being investigated on possible tax fraud. The Trump Organization is being investigated for inflating and deflating properties for getting loans and for tax purposes. The Supreme Court has allowed the Manhattan District Attorney to gain access to Trump's tax records and the investigations are ongoing.
Source Daily Mail