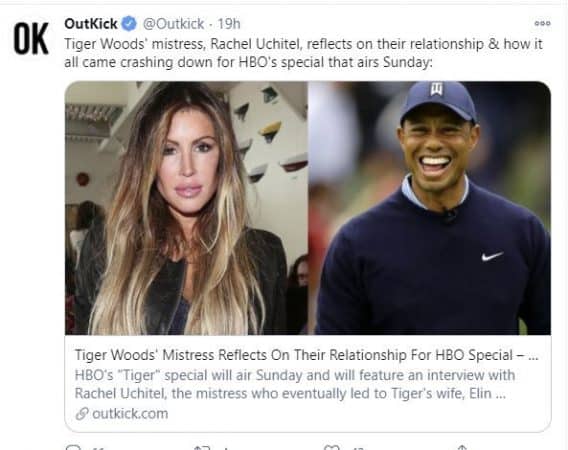 Tiger Woods was said to have had affairs with several women when he was married to Elin Nordegren. One of these women, Rachel Uchitel said that her life had become a "living hell" in the subsequent years following the scandal.
Ten years later, she told Extra the reasons why she finally broke her silence. She said that she felt that it was important to speak once and clarify her actions. She had allowed people to say what they wanted to say and to think what they wanted to think but it was time that she finally broke free from the "shackles" that had bound her to the past.
The 45-year old ex- hostess said that she did feel shame for having an affair with a married man but she didn't like to be branded as a "mistress" or "home wrecker." She admitted that she made a mistake and that she had neither thrown someone down the stairs nor had she killed anyone.
She believed that she was in a "real relationship" with Woods. She clarified that these were the reasons why she participated in the HBO documentary.
Tiger Woods got divorced from Elin on August 23, 2010. He went into sex rehabilitation after his affairs went public.
The HBO series "Tiger" Part 1 premieres on January 10, 2012. The second part will be on air on January 17.