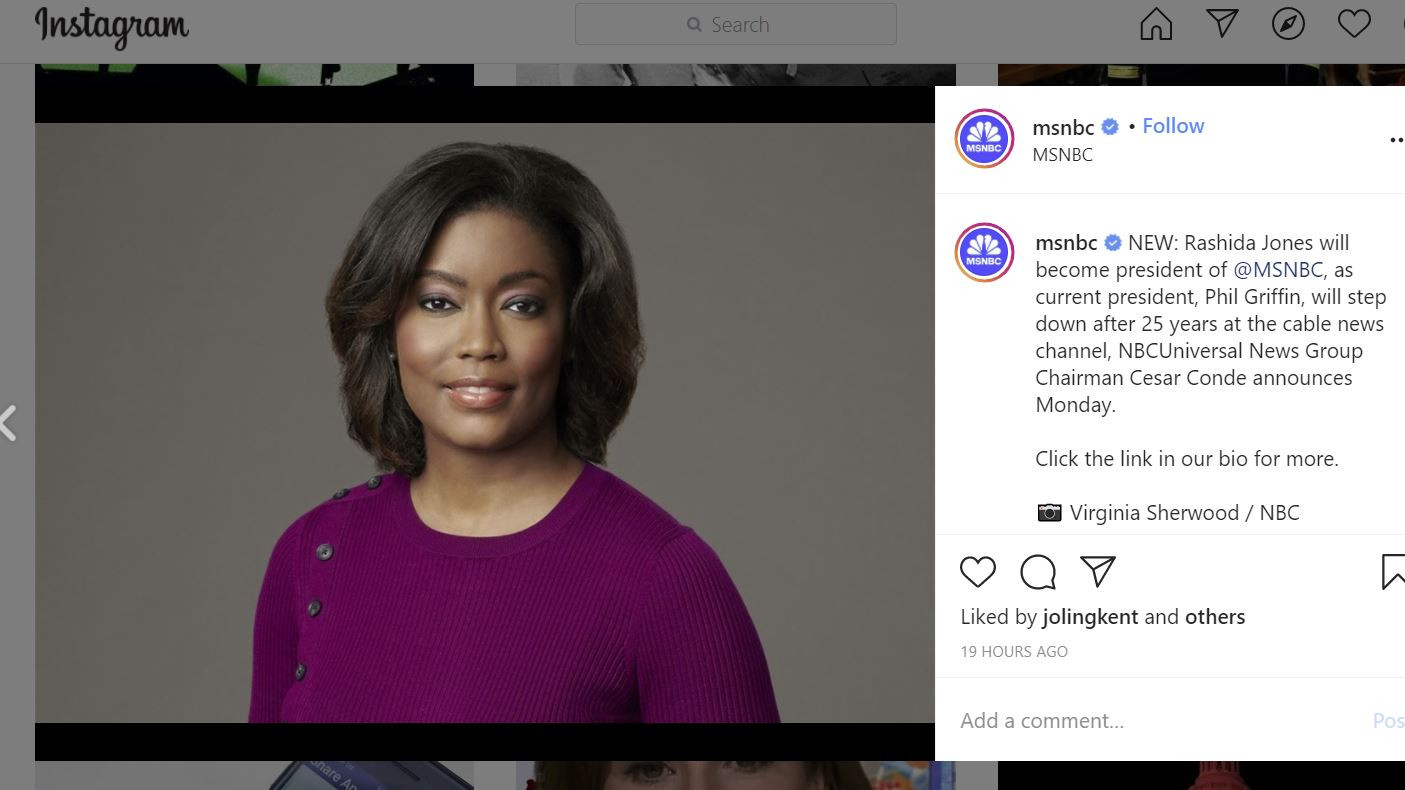 Phil Griffins, MNSBC president, whose shows including "The Rachel Maddow Show" and "Morning Joe," yielded high ratings during the Trump presidency, will be retiring from the network on February 1, 2021.
Rashida Jones, a Senior Vice President for news at MSNBC as well as NBC News  will be his  successor. She will be the first Black Woman to take charge of a major news network. The Wall Street Journal first broke this news.
Cesar Conde, chairman of NBC Universal News Group, announced her promotion. Conde, who was in charge of Telemundo, took over the news division in 2020 after a stormy tenure by Andrew Lack.Mr. Conde praised Ms. Jones's "laser like focus and grace under pressure."
Ms. Jones has been a part of NBC from seven years. She has had a meteoric rise in the network. During the presidential elections she produced two town-hall events. She also supervised preparations for the second presidential debate that was moderated by the NBC correspondent Kristen Walker. This debate received fantastic reviews.
Ms. Jones will take control of a network that reached astronomical heights and high ratings as it was considered to be a safe space for liberals against President Trump. Now that he should be leaving office soon, she will have to think about ways and means to retain these viewers. She also inherits a team that is extremely loyal to Phil Griffins.
Source  The New York Times