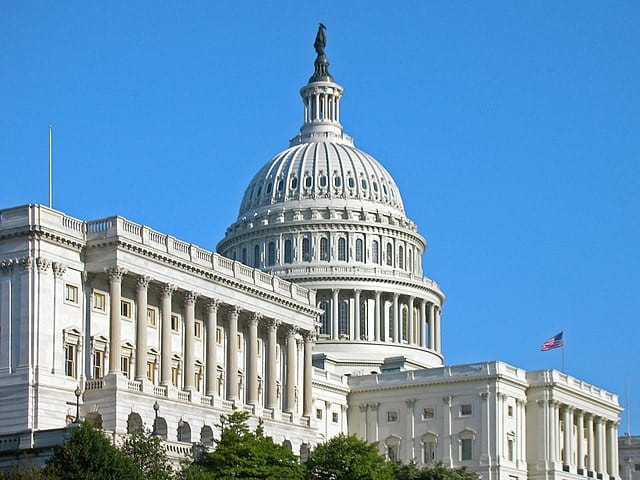 Although GOP leaders are trying to move away from the horrifying events that unfolded after a pro-Trump mob attacked the Capitol, some big donors and Trump loyalists are trying hard to take revenge on the 10 Republican senators who voted for Trump's impeachment.
Pro-Trump Republicans seemed to have adopted certain strategies to deal with the 10 Republicans who took part in the process. These loyalists are going ahead and launching primary challenges. Some of the former President's donors are cutting these Republicans funds, while others are hatching plots to unseat them.
Trump may not have succeeded in overturning a free and fair election, but he has definitely succeeded in creating deep fissures in the GOP. There is a huge divide between Trump loyalists and those in the party who have been appalled by the Capitol riot and the assault on democracy by insurgents who behaved in such a horrific manner on January 6.
Two Republicans, who have faced ire from their supporters, are Rep. Liz Cheney from Wyoming and Rep. Peter Meijer of Michigan. Others have also spoken of contesting the primaries against the sitting Republicans.
Others who have faced Trump's ire are Republican Sens. Lisa Murkowski from Alaska and John Thune from South Dakota as they did not support him when he tried to overturn the election results.
Pro-Trump donors who say they will withdraw funds from these Republicans include Suzie Burke, a real estate executive and Hossein Khorram, a finance committee official from Washington State. Chris Ekstrom, chair of the Courageous Conservatives political action committee said that its members would work towards defeating these Republicans.
Pro-Trump loyalists will definitely face immense challenges as they try to remove popular Republicans who favored the impeachment.
The battle between the loyalists and the other Republicans promises to be a long-drawn ones with both sides suffering. Republicans know that they need the loyalists but many of them have been disturbed by the violence of the riot and so have the general supporters and well-wishers of the GOP.