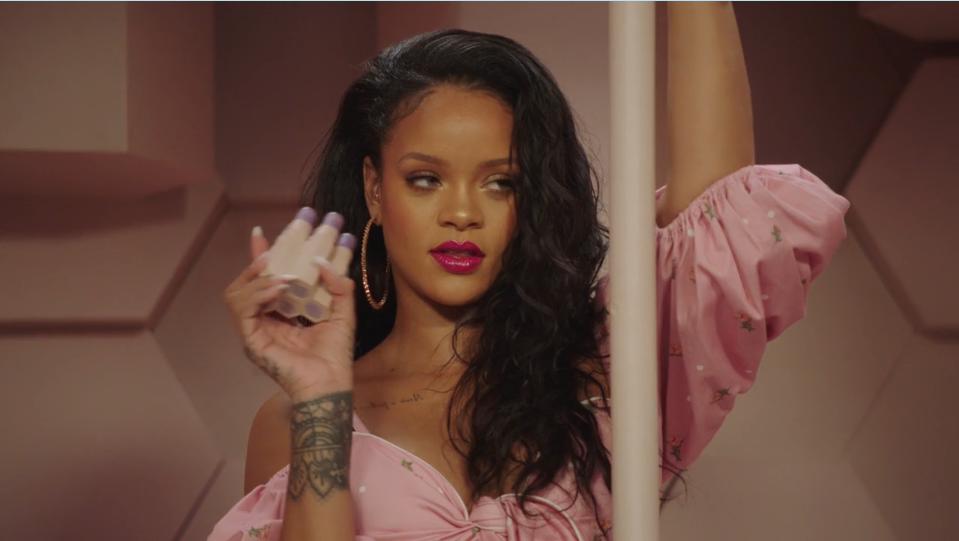 Romance rumors of a relationship between Rihanna and A$AP Rocky have been abuzz ever since there were reports of her split, in January 2020, with her billionaire boyfriend Hassan Jameel. The next month she was seen with A$AP Rocky but sources said that they were just good friends and had been friends from years. The rumors continued for months.
 A source confirmed the news of them dating to People after "Page 6" spotted them together having dinner with friends on Saturday, November 28, in New York City.
In July 2020, Rihanna featured the rapper A$AP Rocky in her first Fenty Skin Campaign. They did video interviews together and in a video for Vogue, she joked that her skin type was "just as complicated as men are." "Y'all always try to say women are complicated…it's y'all," she told Rocky. He described his skin as "handsome" when she turned the tabled on him.
 In a video for GQ Rocky admitted that it was difficult not to goof off around Rihanna. He said that the hardest part of working with her was trying to stay professional. "This sh*t is comedy," he said. "The hardest part is not having too much fun. You just forget that it's still works at the end of the day."
Source Bustle