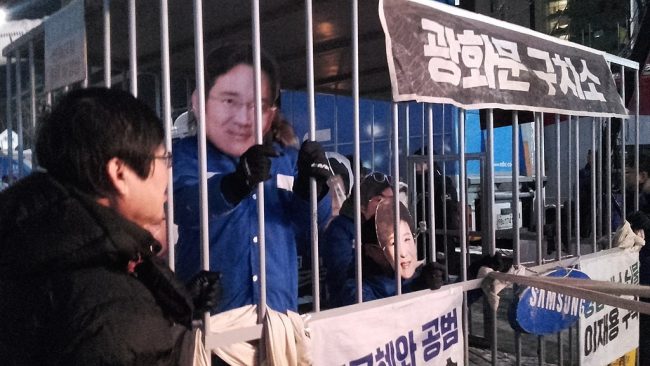 Lee Jae Yong, Samsung heir and de facto head of Samsung Electronics from the past six years has been sentenced to a jail term of two years and six months. The ruling by a South Korean High Court was passed on Monday, after his case came up for a retrial.
He was first arrested in February 2017 for his alleged role in a political and corporate scandal involving South Korean president Park Guen-hye. In August 2017, he was convicted of charges including bribery and got a five-year prison term.
The case took a strange turn when the Seoul High Court decreased the sentence by 50% and suspended the jail term.
The case went to the Supreme Court which sent it back to the Seoul High Court. The High Court issued Monday's ruling.
This case is a retrial of the earlier case, where South Korea's former President Park Guen-hye also got a prison sentence for bribery and corruption.
The business magnate has served time and this period will be taken in account in the present ruling so it is possible that he will face 18 months behind bars.
Samsung shares plummeted by more than 4% when the sentencing was announced but is slowly rising again.
The sentencing will have long reaching consequences as Lee is the current head of the conglomerate and cannot oversee such a huge business from jail. The lack of leadership at the top could affect Samsung's long-term, large-scale projects and investments.
Kim Dae-jong, a business professor at Sejong University told news agency AFP that the sentencing was a huge blow and a big crisis for Samsung.
Lee In-jae, Lee's lawyer said that "the court's decision is regrettable."