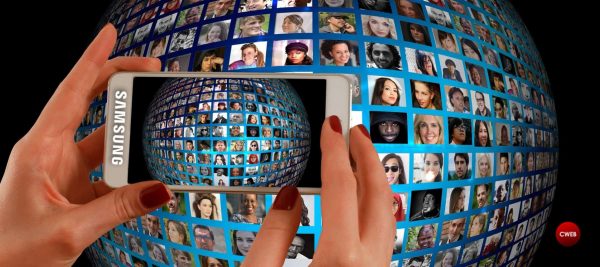 The "IBM POWER 10" which will be manufactured by Samsung Electronics.
IBM'S cloud service has lagged he software cloud industry due to competition from Amazon. Arvind Krishna is making a big bet on cloud services going forward. INM acquired Red Hat the open source software provider. Krishna helped to broker and close that deal in 2018.
IBM's acquisition of Red Hat redefines the cloud market for business. Red Hat's open hybrid cloud technologies are now paired with the unmatched scale and depth of IBM's innovation and industry expertise, and sales leadership in more than 175 countries. Together, IBM and Red Hat will accelerate innovation, and shift our clients' mission-critical workloads to the cloud by offering a next-generation hybrid multi-cloud platform. Based on open source technologies, such as Linux and Kubernetes, the platform will allow businesses to securely deploy, run and manage data and applications on-premises and on private and multiple public clouds. IBM is preserving Red Hat's independence and neutrality and Red Hat will strengthen its existing partnerships to continue to give customers freedom, choice, and flexibility.
"Our prudent financial management in these turbulent times enabled us to expand our gross
profit margin, generate strong free cash flow and improve our liquidity position," said James Kavanaugh, IBM senior vice president and chief financial officer. "We have the financial flexibility to continue to invest in our business and return value to our shareholders through our dividend policy." Source IBM
Arvind Krishna is Chief Executive Officer of IBM. As a business leader and technologist, he has led the building and expansion of new markets for IBM in artificial intelligence, cloud, quantum computing, and blockchain. He has also played a significant role in the development of innovative IBM products and solutions based on these emerging technologies.
Over his 30-year career at IBM, Arvind led a series of bold transformations and delivered proven business results. He most recently drove the successful $34 billion acquisition of Red Hat – the largest software acquisition – that has defined the hybrid cloud market. Together, IBM and Red Hat give clients the unique ability to build mission-critical applications once and run them anywhere. Source: IBM
GAAP EPS from continuing operations of $1.52
Operating (non-GAAP) EPS of $2.18
Revenue of $18.1 billion, down 5.4 percent (down 1.9 percent adjusting for divested businesses and
currency)
— Cloud & Cognitive Software revenue up 3 percent (up 5 percent adjusting for currency)
— Systems revenue up 6 percent
Total cloud revenue of $6.3 billion, up 30 percent (up 34 percent adjusting for divested businesses
and currency)
— Total cloud revenue of $23.5 billion over the last 12 months, up 20 percent (up 23 percent
adjusting for divested businesses and currency)
• Red Hat revenue up 17 percent (up 18 percent adjusting for currency), normalized for historical
comparability
GAAP gross profit margin of 48 percent, up 100 basis points; Operating (non-GAAP) gross profit
margin of 49 percent up 160 basis points
Net cash from operating activities of $15.1 billion and free cash flow of $11.5 billion, over the last
12 months. Source IBM Investor Relations